Rancho Wheel'n & Deal'n Promotion At Morris 4x4 Center!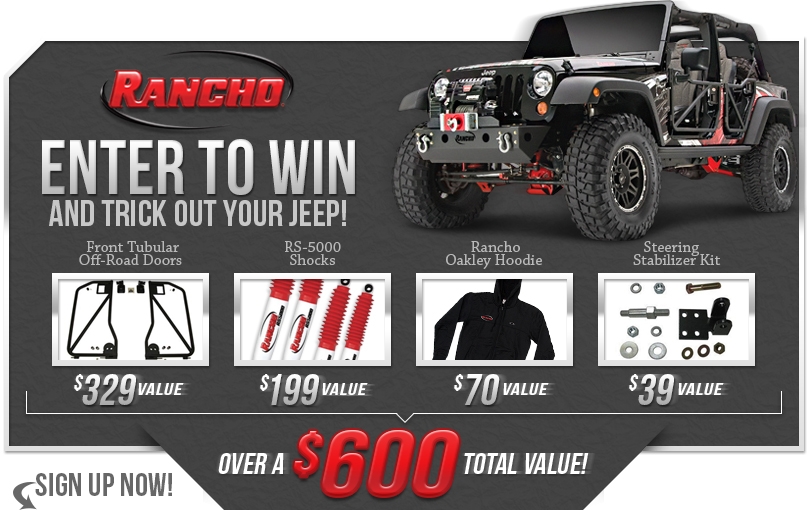 Whether you are out on the off road trail or just getting around town, choosing the right shocks and suspension components for your Jeep are very important.
Rancho suspensions
deliver rugged performance for work and play in any paved or off road environment. Rancho is an industry leader with their extensive line of suspension systems, shock absorbers, accessories. With being one of the world's most recognizable and technologically leading brands, Rancho's manufacturing allows them to create a top of the line product at a competitive price.

Morris 4x4 Center is proud to offer,
The Rancho Wheel'n & Deal'n Promotional program!
What is the Rancho Wheel'n & Deal'n Promotion all about? With a purchase of qualifying products you can receive a mail-in Visa prepaid card up to $400. So get a head start on your spring build today! And Speaking of Spring, Morris 4x4 Center will also be introducing
Rancho's Spring Time Bundle Giveaway!
Enter for a chance to win Tubular off-road door, A set of RS5000 shocks, Steering stabilizer bracket, and some Rancho swag. Courtesy of Rancho and Morris 4x4 Center!