Rubicon Wrangler Storms Desert in Penzoil Ad
The Rubicon Wrangler is known for its performance prowess. In this familiar desert setting the Wrangler triumphs at high speeds and higher inclines. Pennzoil released this ad as a part of their "Joyride" series.  The ad features rally car and drift racer
Rhys Millen
. Shot in the Baja desert of Mexico, Millen and the Rubicon take on 130° heat with the Rubicon engine reaching over 200°! Check out the video below.
The ad is a testament to Pennzoil's synthetic oil and the Wrangler's excellent performance in any condition. While much of this commercial was highly or dramatized (who keeps a Wrangler in a desert bunker?) it was still very fun to watch.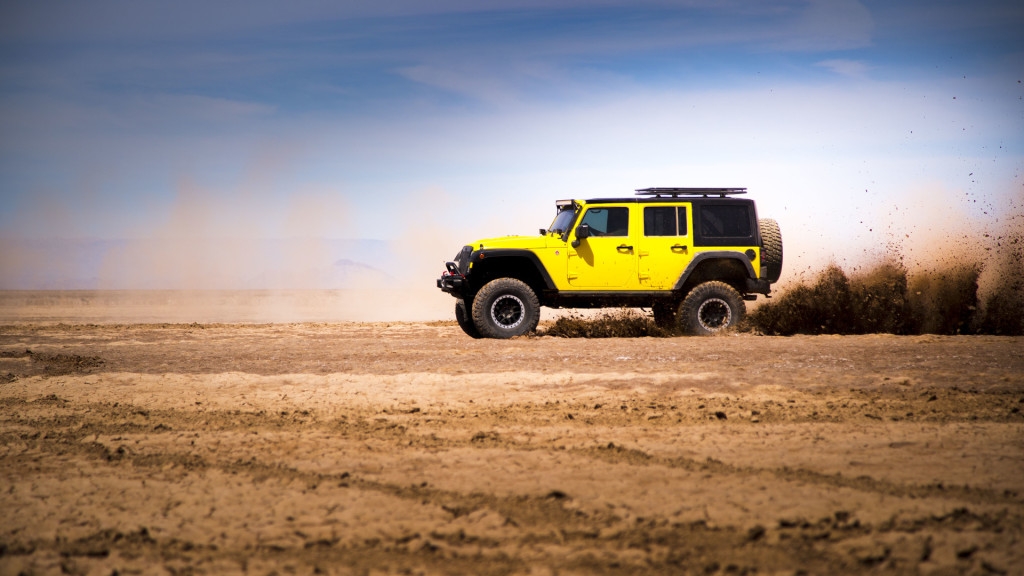 In the end the Wrangler sits triumphantly atop a desert mountain overlooking all it just conquered. I'm sure that's a familiar feeling for lots of you who've taken on any tough environment. We love our
JK Wranglers
after all.
What do you think of the ad? Comment and tell us!
Share This Post!
Follow Us!
Read More: