Rugged Ridge Jeep Parts Giveaway Wrangler JK Boulder Package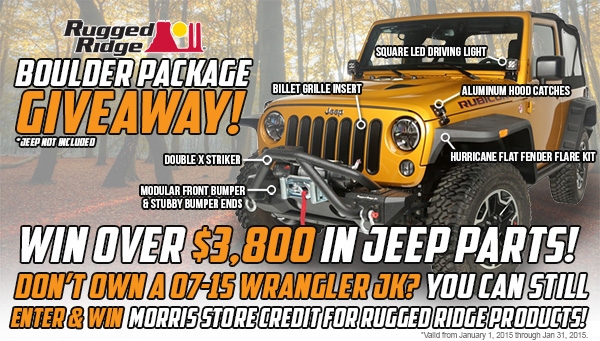 Did Santa leave you a big ole lump of coal this year? How's that gift card from Shoelaces-R-Us working out? When you told everyone you wanted Jeep parts this season, did they think you had a few to many eggnog and whiskey mixes? Hey, we know how it can be. You gotta Jeep and you need some parts. And you feel like all your trailing hopes and dreams just took a hike in 2014. But guess what? The Morris 4x4 Center and Rugged Ridge might just make 2015 your best year ever!
How about a chance to win more than $ 3800 worth of Jeep parts? Because we're giving away a Rugged Ridge Boulder Package to a lucky 2007-2015 JK Owner out there! Imagine winning a package that offers you every component you need to drive your Jeep over gnarly terrain in deserts, swamps, jungles, and anything you could imagine. The Rugged Ridge JK Boulder Package includes everything you could need. From their recovery winch to get yourself out of sticky situations, to new Hurricane Flat Fender Flares for extra clearance and paint protection from flying rocks and debris.


How about a beefy front modular bumper and stinger? Need some LED lights? This package has you covered. XHD rear bumper? It's included. Floor liners to keep your Jeep clear of muddy boots? Done. 10 piece Euro Guard light kit? Bang! You gottem'!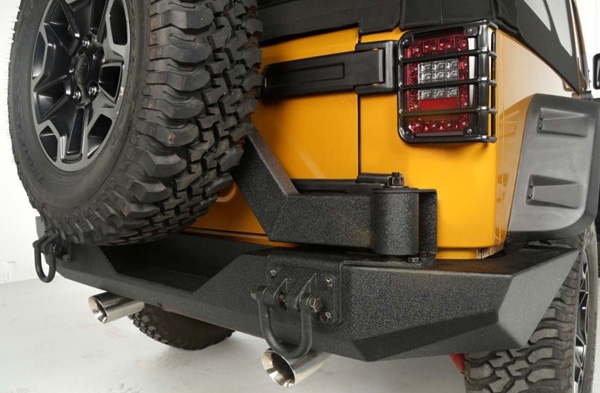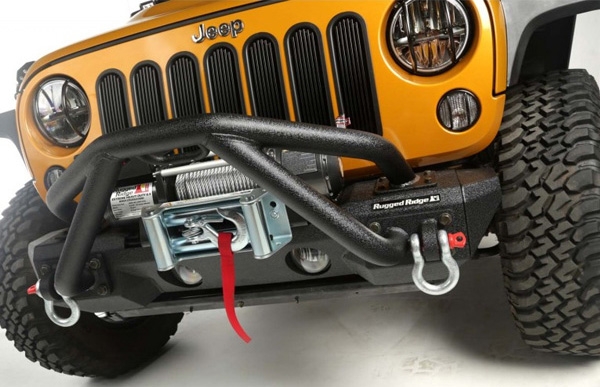 All of those, and a few more accessories, are all part of the big package that someone out there will win! Just sign up to win on our easy online form! The giveaway runs from Jan 1, 2015 to Jan 31st, 2015. A whole month, so there's plenty of time to sign up and get your chance to win! No purchase is necessary.

The JK (2-door or 4-door) package includes:
All Terrain Modular Front Bumper
All Terrain Stubby Bumper Ends
All Terrain Double X Striker
D-Shackle Set

XHD Rear Bumper - Textured Black
XHD Swing & Lock Tire Carrier (Gen II)
Billet Grille Insert - Black
Euro Guard 10 Piece Light Kit

Locking Gas Cap - Black
Hurricane Flat Fender Flare Kit
Aluminum Hood Catches - Black
Heavy Duty Off Road Winch, 8500, 5/16-inch Steel Cable

Winch Plate
Windshield Auxiliary Light Mounting Bracket
3-inch Square LED Driving Light
Off-Road Light Installation Harness

Front Floor Liner - Black
Rear Floor Liner - Black
Now, let's say you have another kind of Jeep, other than a JK. YOU CAN STILL ENTER TO WIN! If you have another kind of Jeep, you'll be winning $ 3800 worth of Morris 4x4 Center store credit to put your own package together with quality Rugged Ridge parts ! So if you drive a TJ, YJ, Wrangler, etc, you can still trick out your ride. Be sure and enter!

Eligibility: Open to legal residents of the 50 United States and District of Columbia to those who have reached 18 years of age in their state of residence at time of entry. Enter for your chance to win over $3800 in Rugged Ridge Jeep Parts for your 2007-2015 Jeep Wrangler. We're kicking off the sweepstakes on Jan 1st, 2015 and it will be ending on Jan 31st, 2015. Don't miss your chance to win! Be sure to come back and register once a week, to increase your chances of winning the Rugged Ridge Boulder Package! One grand prize winner will be selected on or about 02/09/2015 among all entries properly received. You may enter without purchase multiple times following your initial online registration by accessing the website and entering your registration information. The total number of entries, by either entry method, is limited to one per person, per week, during the Promotion Period.