Rugged Ridge New Custom Jeep Wrangler Hood Decals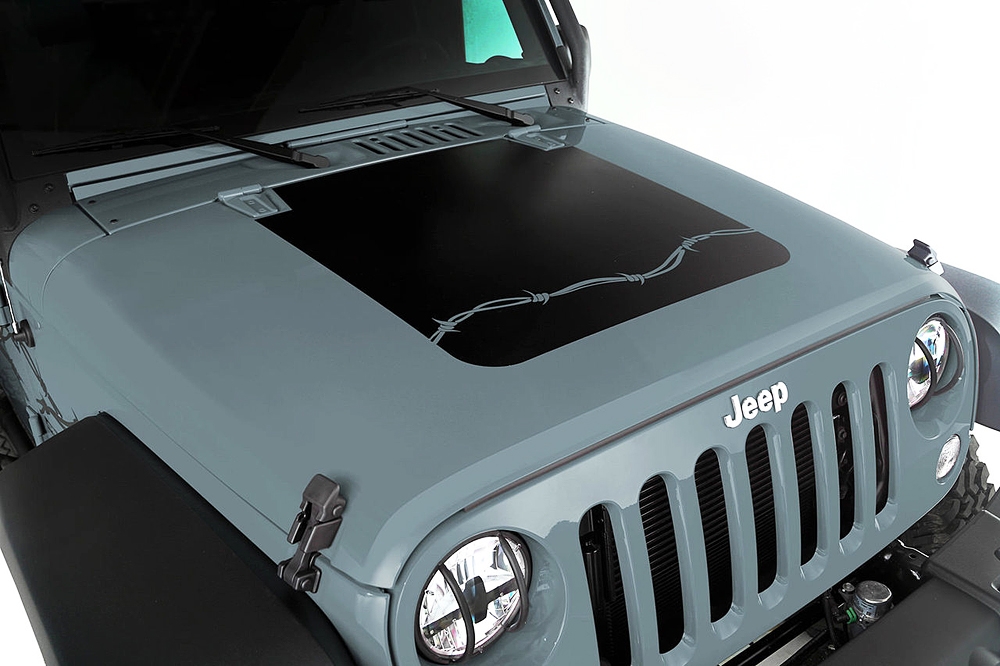 Rugged Ridge, a leader in the Jeep accessories field, has just introduced their new line of hood decals. Now you can customize your Jeep without having to go to the body shop with these amazing vinyl decals.
Made from tough 3mm vinyl material, these can be installed in less than an hour on the hood of your Jeep. The smooth matte black finish helps highlight the color of your Jeep and accent the lines of the hood. The Rugged Ridge decals are available in a variety of custom designs. So there's a style for everyone. Currently these are specifically designed for the Jeep JK Wranglers, so they include the notch to fit around the hood hinges. To make these even more popular, they can be installed by just about everyone.

Only basic tools are needed, such as:
Soapy water lubricant

- (one drop of liquid detergent soap per one cup of water)
Non-marring Squeegee with soft edge - (it is recommended to use a commercially available one to decrease chances of scratching the vehicle or the vinyl decal material)
Microfiber cloth
The Rugged Ridge decal itself has a self adhesive backing, so there's no glue involved, or harmful chemical that might hurt the paint. Installation requires removal of the windshield rest rubber bumpers, nozzles, and footman loop. But that's nothing a typical Jeeper can't handle. This is to insure the decals has that "painted on" look, and gives you the professional style Rugged Ridge knows Jeep owners prefer.
There are five great designs:
To take your Jeep one step further, Rugged Ridge offers side decals to accent your Jeep even more! Made of the same durable vinyl material, these decals can really set your Jeep apart from the rest! These designs include: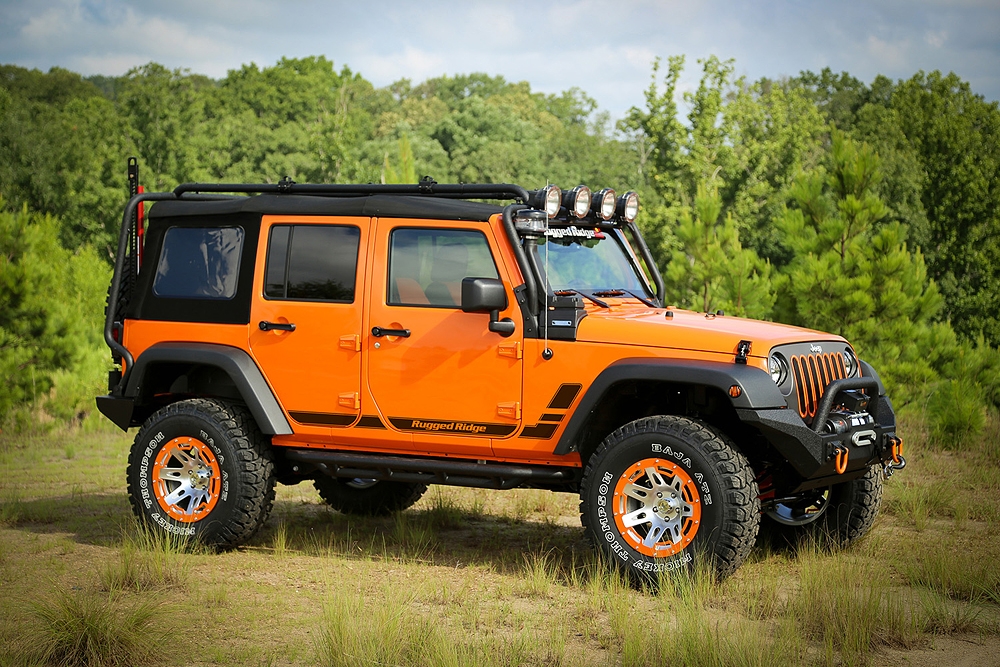 Ready to customize your Jeep Wrangler? Rugged Ridge makes it easier than it's ever been, at the fraction of the price for custom paint. Get the great custom look you always wanted with Rugged Ridge Hood Decals!