Six Door Wrangler
So how many Jeepers can you fit in a
JK Wrangler
? 4? 5? 6 or 8 ? Maybe you've got a lot of Jeep friends and you want them all to come along to your favorite trails. Or maybe you've got a growing Jeep family, and no one wants to stay home and miss out.
Swat Motorsports of Las Vegas
just might have the Jeep for you. Sporting SIX doors, this beast features a V8 HEMI to get your entire posse anywhere you want to go in style. But don't worry. It's packing plenty of off-road gear to get you to the hills and back. Not to mention an extra long wheelbase to cross those bigger ditches and obstacles. How about some
NITTO Mud Grapplers
? Check.
Teraflex lift with full Flex Arms, sleeves, gussets,
Fox Racing Tuned shocks
, and a
Teraflex Monster forged front adjustable track bar
? Double check.
Walker Evans beadlock wheels
, Ace Rock Sliders, Expedition One rear bumper with tire carrier, and the all important Gobi stealth rack.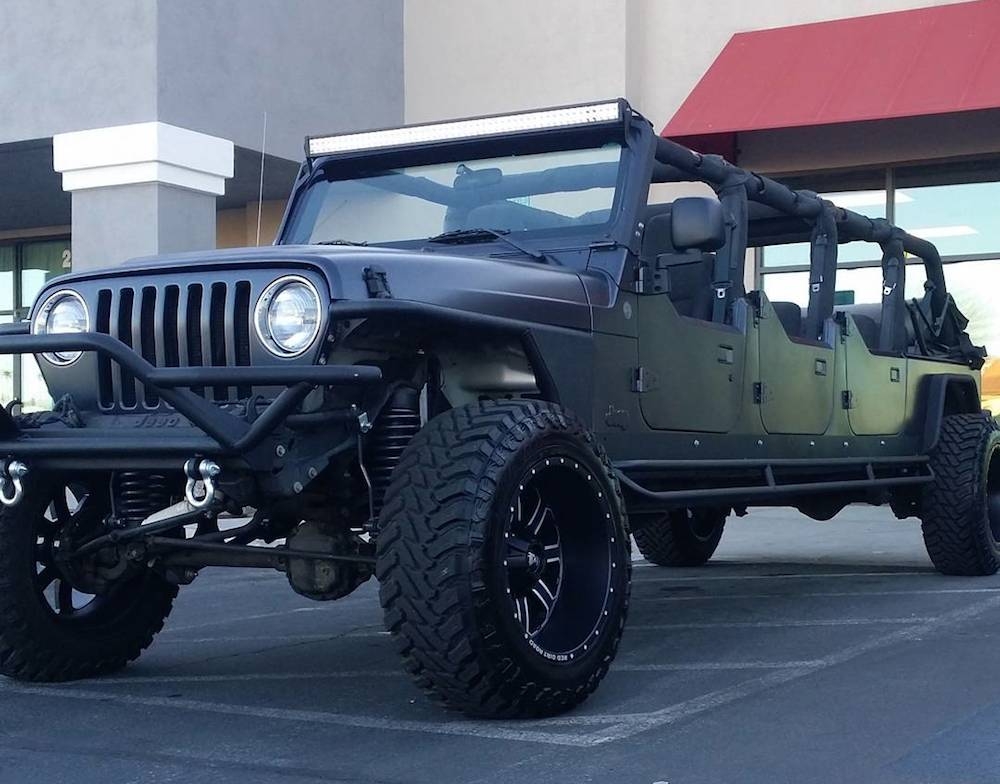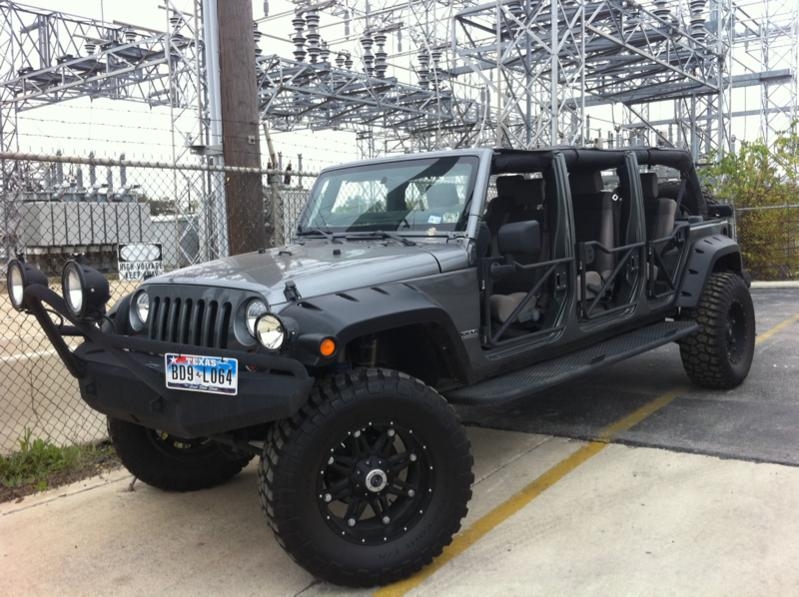 Yeah, I'd say they're fully equipped to get the whole family pack to just about anywhere you want to go. Rocky mountains? Let's go! There are some pictures showing the Jeep in different configurations. We're digging the tube doors and front brush guard - all in black. The body color seems to be a dark green. Some pictures show it outfitted with Forgiato Wheels - we're kinda iffy on those, only because the blue color seems out of place with the current color scheme (not very "stealthy" at all). You also might notice that these are two different Jeeps. That's because one is from Vegas, and one is from Texas. A two-fer! Still, if you want to get all of your Jeep crew in one vehicle, we'd say this is the way to git'er done!
How do you like the extra long Wrangler? Tell us in the Facebook comments section!
Follow Us!
Read More: