Always innovative, Smittybilt has developed a new
Safari Hard top
. We all know that JK Wranglers are available with a factory hard top. These are the most popular choice, especially in areas up north where weather can be extreme at times. If you bought your Wrangler with a soft top, you might be thinking a hard top could come in handy at certain times of the year. Although there is a wide range of soft top choices out there, hard top options are few and far between. But that's all about to change with the Safari Hard top.
The All New Smittybilt Safari Hardtop
Smittybilt didn't want to just copy the stock hardtop. They wanted their Safari Top be better. So they came up with some useful ideas to appeal to Jeep owners. First of all, the Safari top is all one piece. There are no separate parts to assemble, bolt in tandem, fold and flap, etc. Nothing to make you feel like you're building your own Transformer every time you want to get out of the driveway and head for the hills. It's constructed from hand laid fiberglass materials. It's honeycombed for strength, rigidity, and probably to save weight (it only weighs in at 320 lbs). But don't worry. This puppy is DOT legal with safety glass that has a 31% tint to keep you more comfortable inside. While you do get traditional windows on the rear sides, you also get more lighting from above, from overhead portal windows that are incorporated into the top. Smittybilt can do this because they've raised the top of the roof 5.5 inches. This also gives you more headroom while you're inside packing up all that camping gear and the coolers. For Unlimited 4-door Wranglers, this gives you an additional 14.25 cubic feet of space - something every Wrangler can use!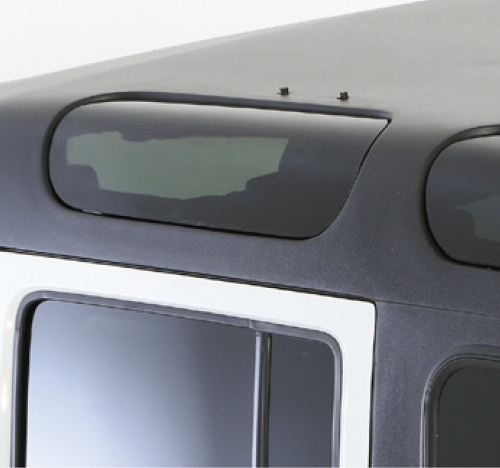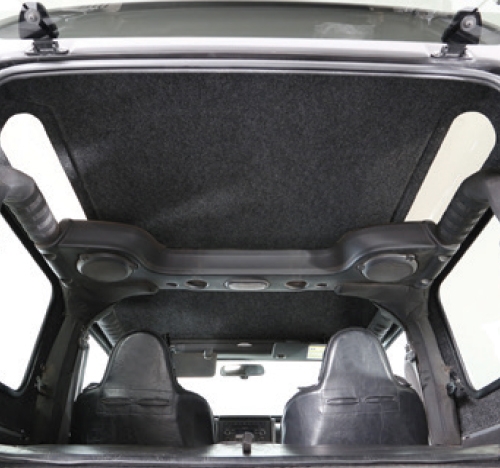 By the way, the rear window glass opens too, and uses traditional lift struts to hold it up when open. And just to complete the total package with style, there's a Military spec mildew free carpeted headliner for the top. Note the new Safari Top is available for 2-Door JK Wranglers
(Part SB-517702)
and of course the 4-Door Unlimited Wranglers (
Smittybilt part SB-518702
) It only comes in black (it's made from a UV stable gel coat with a textured grain), but of course, that just means it goes with whatever color your Jeep is. Your know, like a Black Tuxedo goes with a fine wine!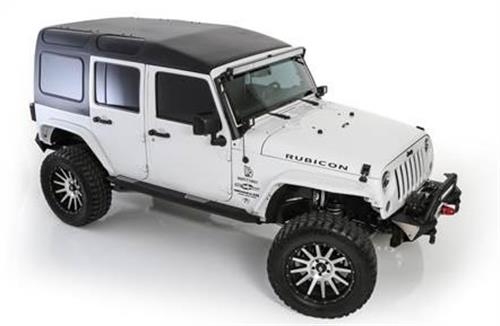 Hey, if your old hardtop has seen better days, this is a great upgrade. Or maybe you just need some extra room inside (what Jeep doesn't right?). If you've been thinking of going from your old ratty soft top to a fresh new hard top this year, then your ship has just came in my friend.
Tell your thoughts about the new Safari hard top in the comments!
Click to Share!
Follow Us!
Read More:
Save
Save
Save
Save