Driving a Wrangler or CJ-series means you have many great choices for various tops. But if you drive off road, especially on weekends where you just want to explore and get some sunshine and fresh air, getting the most from a top is important. Popular tops for off-road drivers are the
Pavement Ends Flip Tops
 made by Bestop. Even if you're driving with a soft top installed, you still want something that's easy to use, is multi-functional, and allows you to change it up to the way you want to at a moments notice.
Why A Pavement Ends Flip Top?
The
Pavement Ends Flip Top
is a full top but features an easy to use flip back top portion over the driver and front passenger. As with most soft tops, the new top includes hardware to easily install the top on your Jeep in just a few minutes (if you have a Jeep friend help you). The flip back portion is handy when you don't want to remove the entire top, but still want some fresh air coming in. It's more than a selling feature: it's practical in an outdoors / off road environment.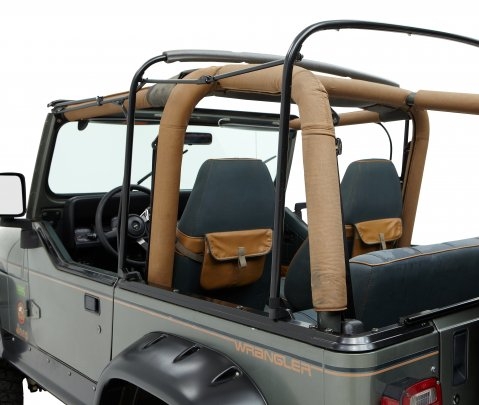 Being a full top product, there's no shortage of features that go beyond the unique Flip Top. You still get a full bow system, which includes the upper framed doors (when applicable), and easy to use zip out rear side windows. The Pavement Ends Flip Top doesn't use a bow in the rear, so your view out the back windows is less obstructed (it uses a patented Tuck Under attachment system). The top itself is made from DOT approved automotive grade fabrics. All put together with industrial strength thread, zippers and seams to provide a durable top for years of use.
Keep your life simple and on budget.
Pavement Ends
 has you covered when you want to be, and these Flip Tops have you enjoying the great outdoors at a moments notice. At a price that won't break you wallet.