Stretched Jeep Cherokee in the Works?
The above photo slideshow reveals what appears to be a Jeep Cherokee with a stretched wheelbase. Whatever the case may be, Jeep has some testing going on, and it looks like one has escaped the barn for a quick look.  Sources have ventured to guess that the stretched Jeep Cherokee in the photos may be a Wagoneer. It wouldn't be much of a surprise because we are expecting
the Wagoneer to return
in Grand Fashion. The mysterious stretched Jeep definitely looks longer.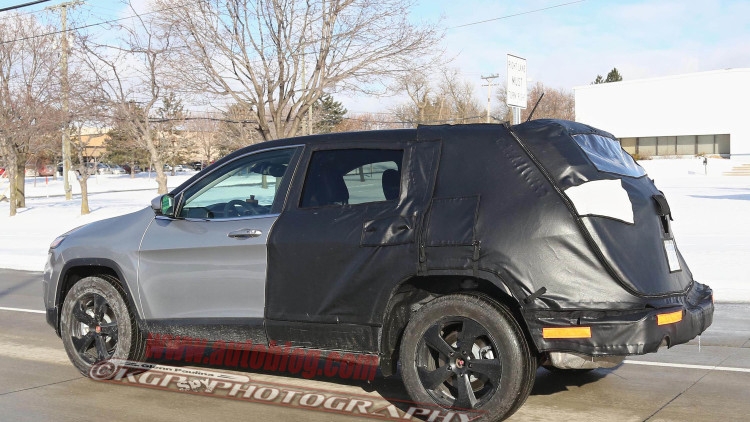 What are they hiding? Could it be an even longer Grand Cherokee? Or a special model with more seating, a stretch version for taxis, or an ultra luxury model? Could it be a replacement for another vehicle in the Jeep lineup? While the photos serve to raise a bunch of questions, we have little to go on. For now, we'll just have to keep guessing what's in the works for this stretched Jeep. Be sure to check back for more information regarding this, and all Jeep news as the story develops.
What do you think it is? What's your best guess?