It's hard to believe the month has already come to an end. We count it as a great one, with lots of event participation, Jeep Headlines, and product features. Since the last 30 days were so good, we thought we'd round up the Best Jeep Blog Posts of April for a quick, fun recap.
This month we had some pretty fierce product features. We're proud to say that you can order all of the featured products right here, onsite. No need to leave the comfort of your home. Have a look, in case you missed them.
The title says it all! The data we compiled revealed a mix of products Morris 4x4 Center customers have been buying throughout the first quarter. This post was fun to write because it incorporated real information regarding you, our customers. It's interesting to see the products you have been choosing.  From the best replacement seats and fender flares, to winches and lift kits, you guys have been tricking out your rigs like it's your job! We look forward to seeing how the list changes over the year and are happy to share our findings with you. Our goal is to provide the best products and service to our patrons. So when it comes down to
Jeep parts and accessories
we don't play around.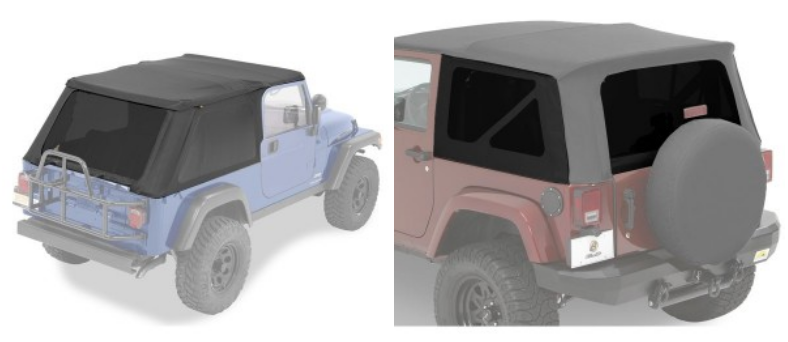 This article focused on some premium soft top choices for Jeep Wranglers. With options like the Bestop Trektop Pro, Bestop Tigertop, and the Sunrider for Soft top, this showcased a variety of soft top styles for different Wrangler year models like the CJ, TJ and JK. The post even included links comparing hard and soft tops, how to clean your soft top, and how to install the Trektop pro. If articles were snacks, this one would be packed with delicious nutrients!
Morris 4x4 Center's Off the Grid Blog is home to a lot of useful Jeep information. From engine swaps to death wobble causes and news, we run the gamut. In the two articles below we offer practical tips on going off-road in your factory Jeep and what's in store for the Jeep brand, according to "Mr. Jeep" himself, Mike Manley.
Here we answer the age-old question. And the answer was yes, kinda! Wranglers are built for non-paved roads, while other non-Jeep autos are made for the streets, That gives Jeep a leg up on the off-road front off the bat. Just like their predecessors in World War II, today's Jeeps are made to be off-road capable. Be aware though, that Jeeps can take on the average trail right off the showroom floor, but that doesn't mean you can go anywhere without some prep. If you intend to go on above average trails without any sort of aftermarket gear, you are running the risk of damaging your baby. To sum it all up we offer 8 tips for trailing in a stock Jeep.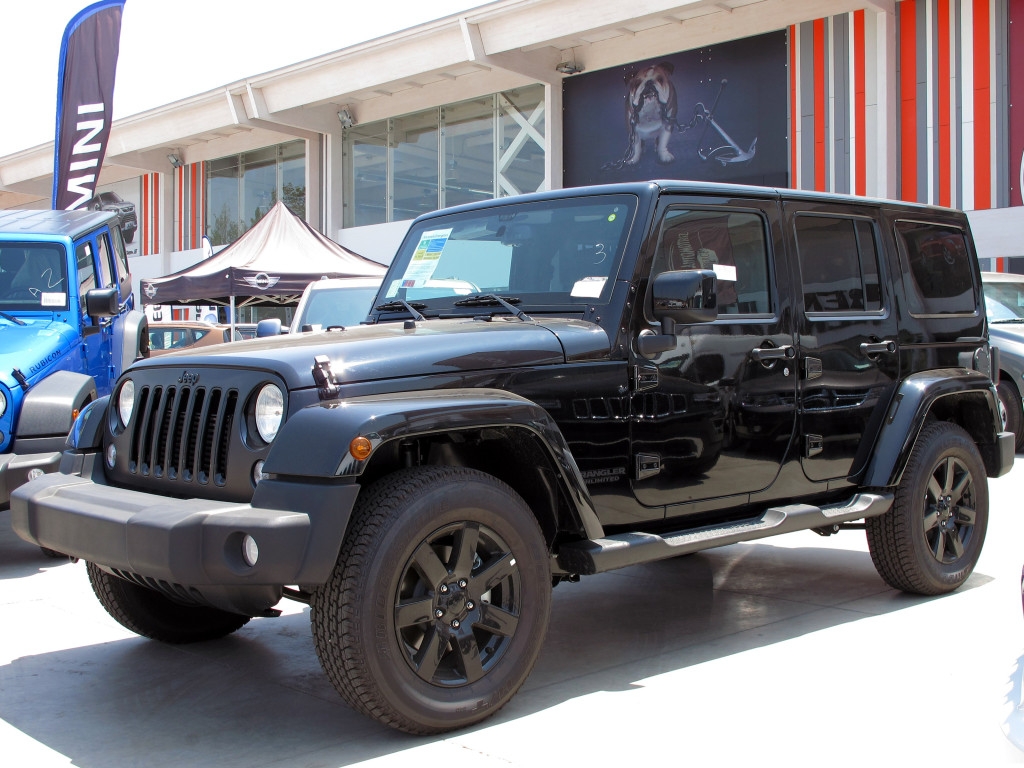 Mike Manley took the time to reiterate some of the more prevalent news regarding the future of the brand. Among the things he shared, he touched on Jeep's future inclusion of hybrid and electric vehicles. We can expect the popular and longed-for Wagoneer in 2019. And last, but not least, we are finally getting a Jeep truck based on the current Wrangler frame! Anyone who "Googles" Jeep once in a while has known that for some time now. To say it was pretty busy here at Morris 4x4 Center this month is an understatement. We hosted 2 Jeep events aaaand attended Jeep Beach in Daytona.
We had fun. Like, a lot of fun. With over 1,000 hamburgers served, not to mention just as many sausages, prizes aplenty, and as much sunshine you could stand, our 25th Anniversary Celebration was a hit. Jeeps and Jeep Clubs came from all over just to visit us. We're blushing! We really appreciate everyone who helped raise money for 4kids of South Florida, and everyone who came to make our day special. We look forward to making it even better next year.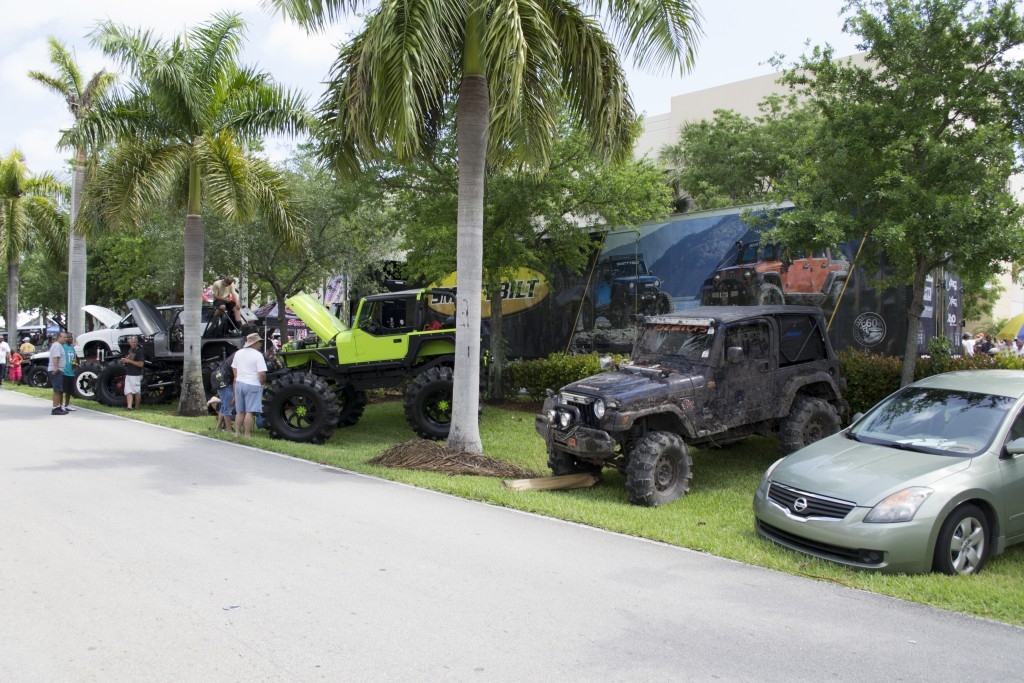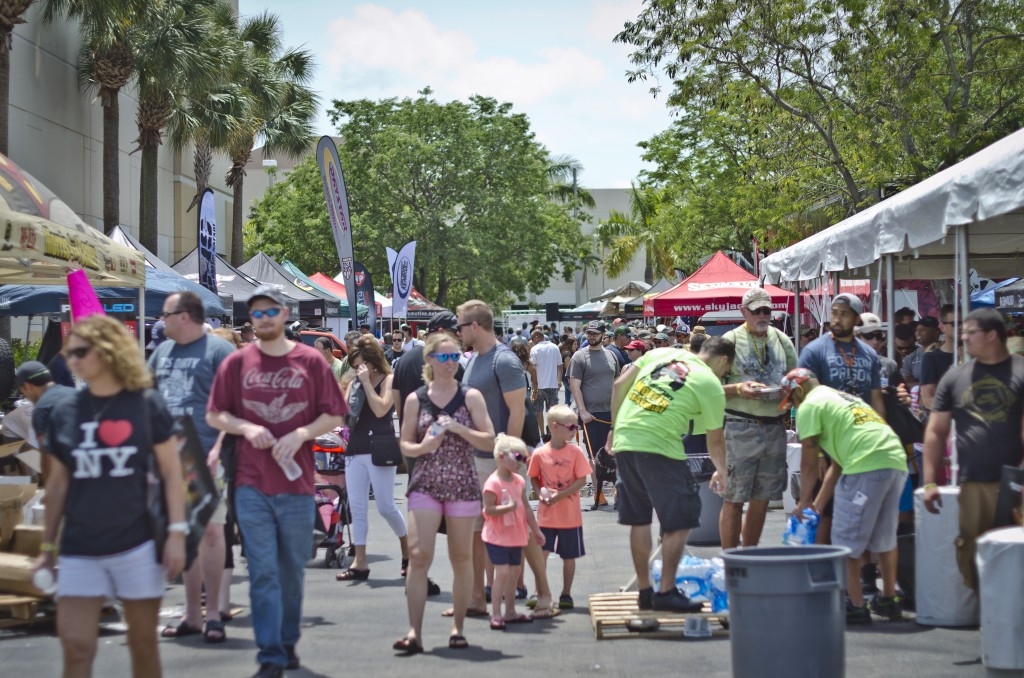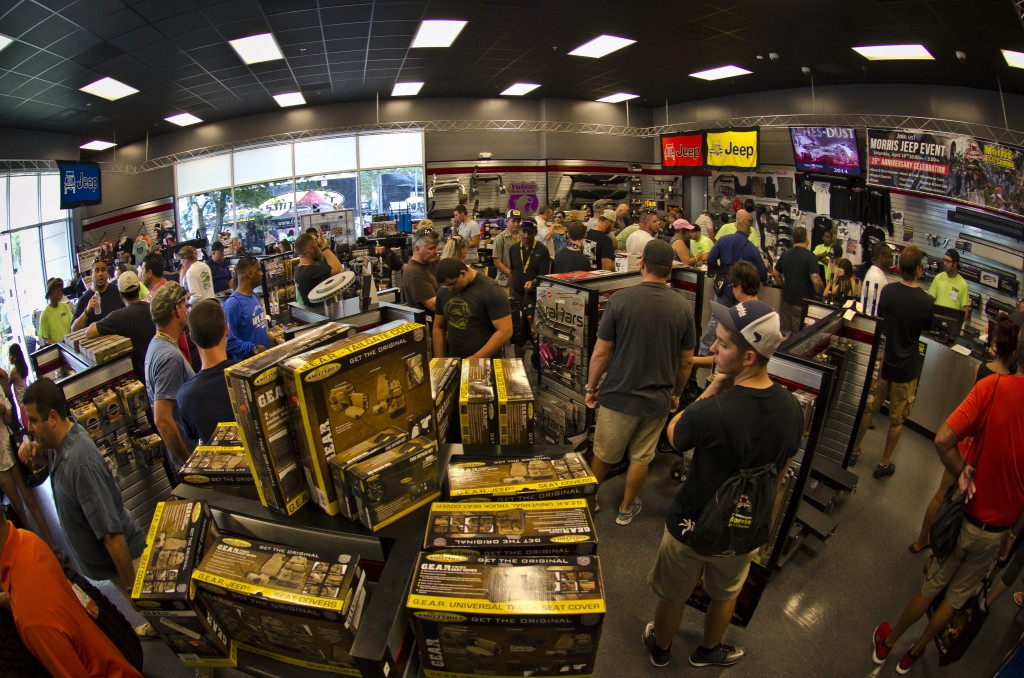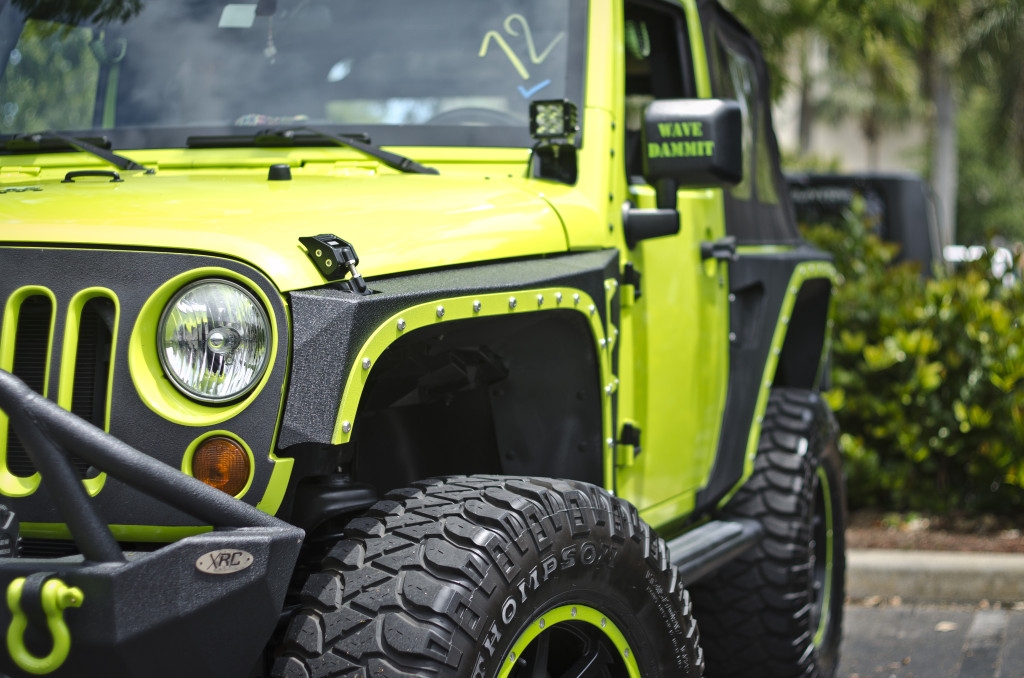 In this post we talked about how we were going to attend Jeep Beach. Today we're taking the chance to talk about how much fun we had while we there. Even though the world record came up short, we still had a blast meeting other 4x4 enthusiasts, watching rigs take on the obstacles, and talking Jeep.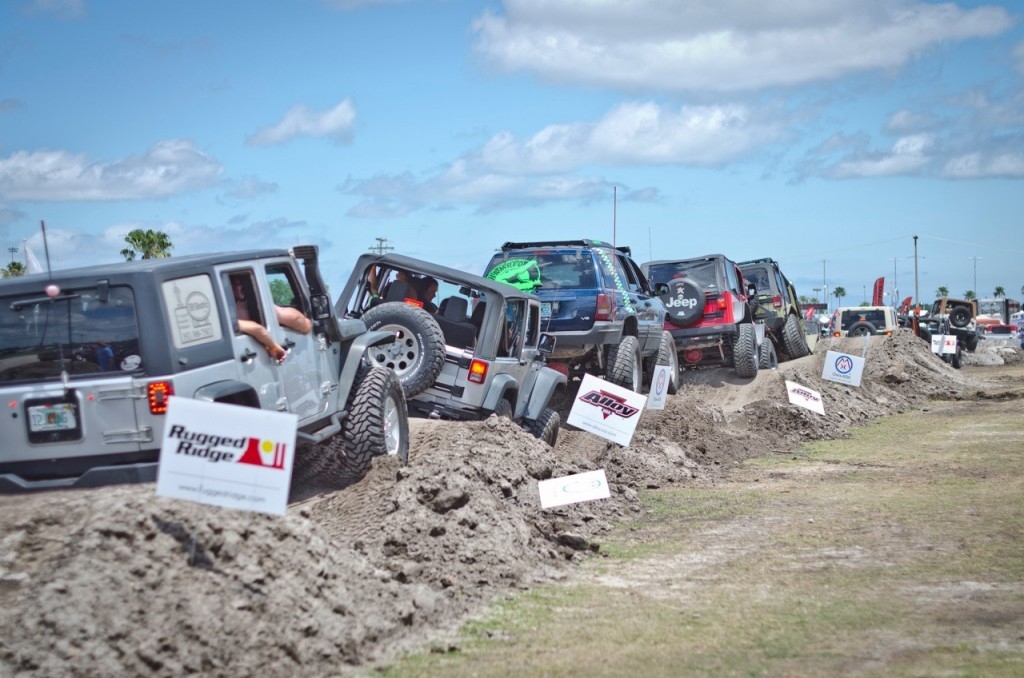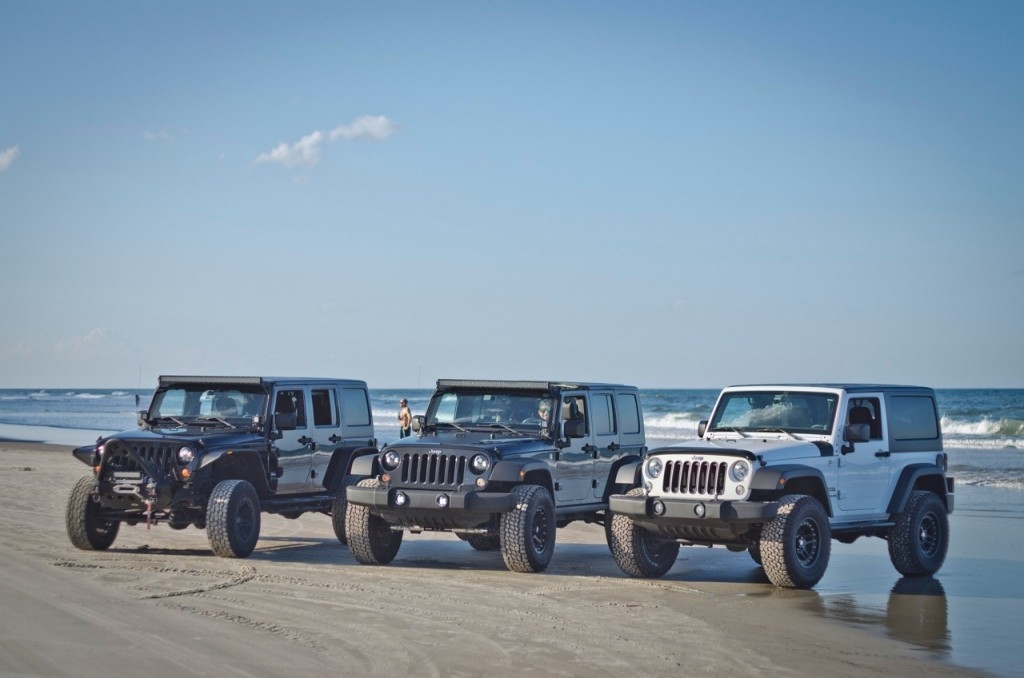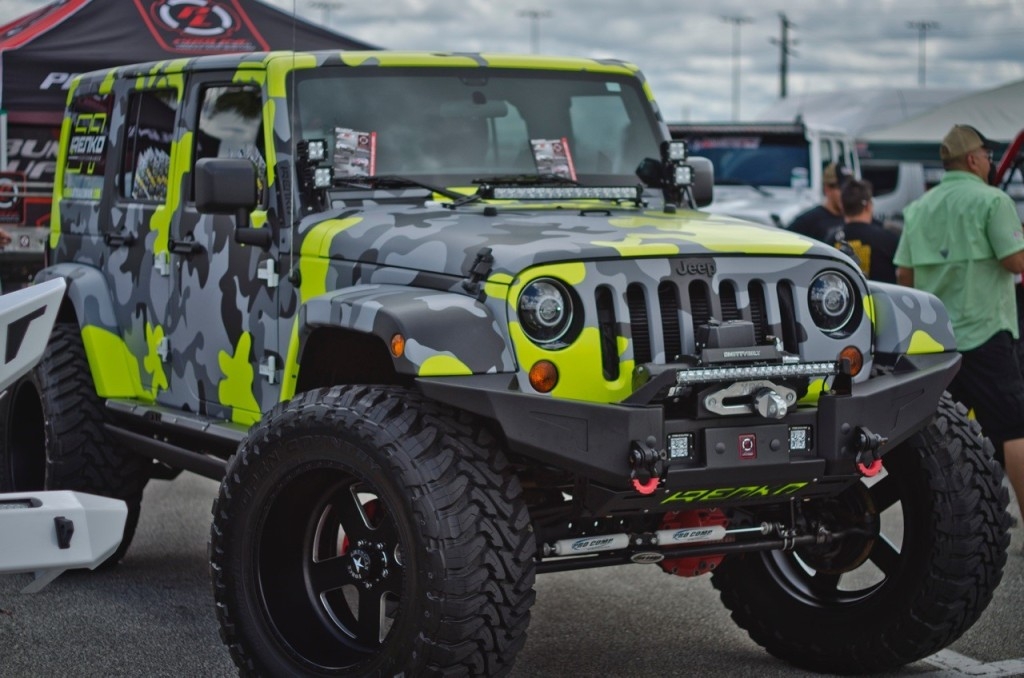 Not a single month goes by without its share of hijinks. Check out the misadventures we covered below. 
Oh brother. The driver of a Cherokee challenges a Toyota 4x4 owner to an off-road duel of sorts. Despite having bald tires and what looks like
stock everything
, he insists his Jeep can do anything the Toyota can. This guy is a glutton for punishment! He refuses to back down despite several failed attempts. If there's one thing to be said about him, he's got heart. Poor Cherokee.
From teenage Jeep thieves caught on a dash cam, to a femme fatale attempting to bribe officers and more Jeep thieves, this post featured the Jeep World's April fools. The video was probably the most entertaining because we got to hear the victim's call to 911. The footage shows the stolen Wrangler fleeing the scene and crashing while officers are in pursuit. Everyone loves a feelgood story. That's why we are recapping the good deeds for the Patriot Foundation, and Toledo's upcoming first Jeep Fest blowout.
The beautiful and well-able Commando tactical Jeep Wrangler recently auctioned off for 225,000 dollars in Palm Beach, FL. All of the proceeds from that sale will go to the Patriot Foundation, which supports the families of injured and deceased servicemen and women. From professional training for adults to scholarships for kids, the Patriot Foundation gives back to the families that have sacrificed in the service of our country.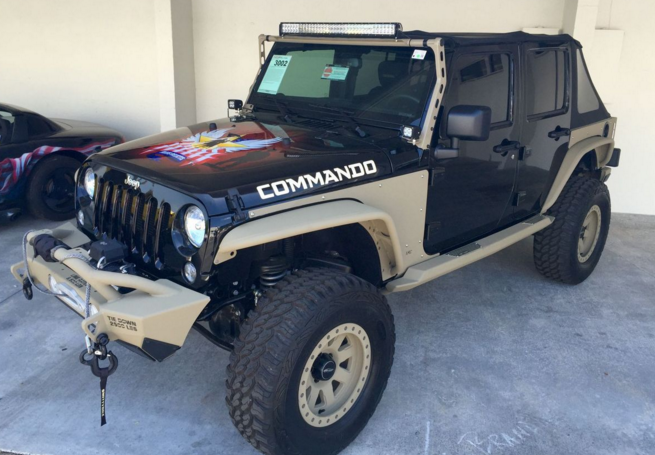 In their first Jeep fest ever, Toledo, OH is planning a big bash for the vehicle they proudly manufacture locally. In honor of past and present Jeep factory workers, the city is expecting a lot of (like a thousand or more) Jeeps in attendance alone. With a parade on deck, show and shine, and displays all over the city, it's going to be one for the record books. Stay tuned as we give you all of the latest developments for the event planned for August 13, 2016.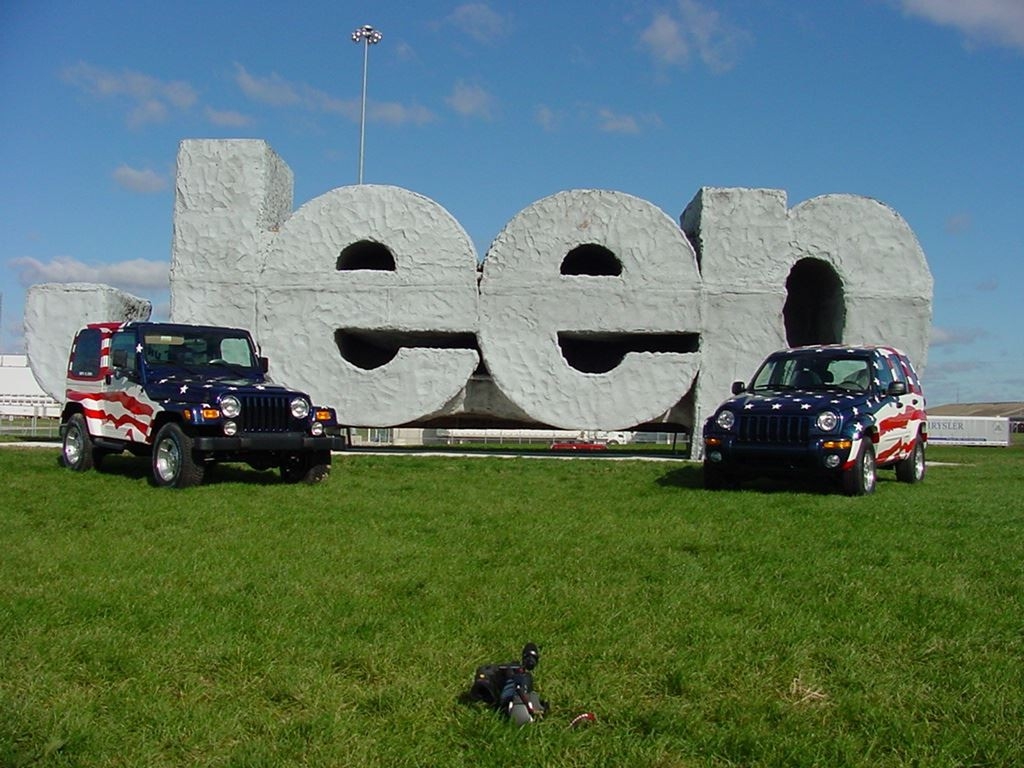 There you have it folks! Another one for the books. April was a great success for Morris 4x4 Center and the Jeep World at large. We invite you to keep tuning in and reading up on all that's going on in the 4x4 aftermarket arena. Until next time!
What was your favorite blog post this month and why? Tell us in the comments!
Follow Us!
Read More: