The Jeep with the Dragon Tatoo
Jeep debuts in the upcoming Beijing Auto Show in China. With the Chinese culture in mind. Jeep had released a special "Year of the Dragon Edition Wrangler" concept. With Automakers like Rolls Royce and Ferrari finding great success in the Chinese Market. Jeep has seen the ever growing potential.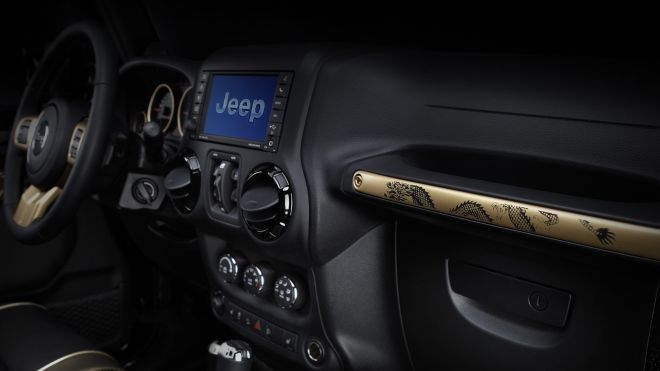 We got a sneak peak at the Jeep Wrangler and noticed right away, The detail and complexity put into it. From the gold trim and dragon decal to the advance projection style lighting. This Jeep looks to take on China in fashion. Jeep says that their showcases will give them opportunity for a future special edition for Chinese customers, like the Call of Duty model currently in the United States.