As Jeep lovers we work tirelessly scouring the net for awesome Jeep finds, news, tips, and tricks. Today we're sharing this '57 Jeep-A-Trench find. Thanks very much to BarnFinds.com for the original post
here
. They found this sweet Willys CJ5 Jeep in Ohio.
About the Jeep-A-Trench Kit
When Jeep was released for civilian use, it created different kits to be used for John Everyman who used his vehicle for a range of work tasks. Positioned as the "Trenching attachment for the Universal Jeep" the Jeep-a-Trench kit was for pipe, cable, foundation, and drainage tile. Basically anything you needed a trench for. They were offered from Willys dealerships and distributors, along with other special offerings like All-Steel cabs, and the extension body. It boasted hydraulic ("GearDraulic") drive that made it possible to maintain chain speed regardless of the speed the Jeep was going. The hydraulic drive advertised trenching of up to 800 feet per hour in good conditions.
Gotta love that last line: "The World's Most Useful Vehicle." The kit was produced by Auburn Machine Works in Nebraksa. The company is still alive and kicking under the Name Auburn Consolidated Industries making similar tools and equipment. This particular find is
on auction at ebay
, and will run until July 27, 2016. Depending on when you read this, there's still a chance to scoop it up!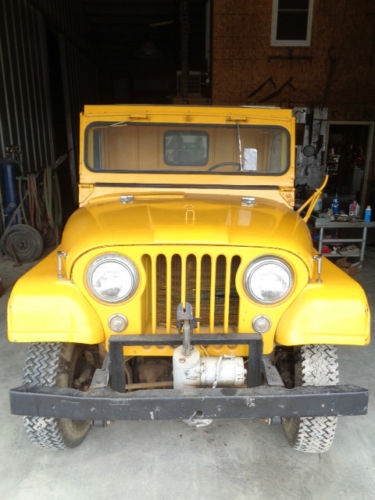 This is one for the history books. What a great find.
What do you think of this '57 Willys CJ5 with the trench kit attached? Tell us in the comments!
Click to Share!
Follow Us!
Read More: