Toledo is home to one of Jeep's main manufacturing plants, where the brand will have a veritable blowout to celebrate 75 years of Jeep longevity. Having played such a huge role in the city's history and economic health, the Toledo Jeep Fest throw a celebration like no other to commemorate "the Jeep that won the war."
The 2016 Toledo Jeep Fest
On August 13, 2016 the
Toledo Jeep Fest
will be one for the books. Featured events include: Indoor and Outdoor Car Shows
A Parade
Historic Jeep Displays
Food
Music
Surprisingly enough, this is the first ever Jeep fest held in the city that birthed the original CJ Jeep, which currently produces the
JK Wrangler
and
Cherokee
. This party is going to be a doozy. Starting off with a parade, the event will acknowledge all workers--past and present-- who contributed to the the success of the plant, the company, and the city. Without Jeep, Toledo may not have thrived at the level or status it currently maintains. Good, working class people should be proud of their own contributions to the local economy and the American made vehicles.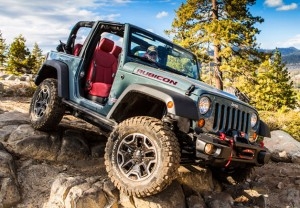 The event will happen downtown, with some displays available at the SeaGate Convention Centre. There's also a chance of some old movies featuring Jeeps getting shown at the Valentine Theatre.  The organizers expect between 800-1,000 vehicles to show up. The Toledo plant has been building Jeeps since 1941 and has literally produced millions of them. The plant employs roughly 6,000 people. The event is well supported by locals and has already enlisted 200 volunteers. For more information check out there Facebook page linked above, call (419) 960-5337 or
email
the organizers.
Social Media:
Read More: