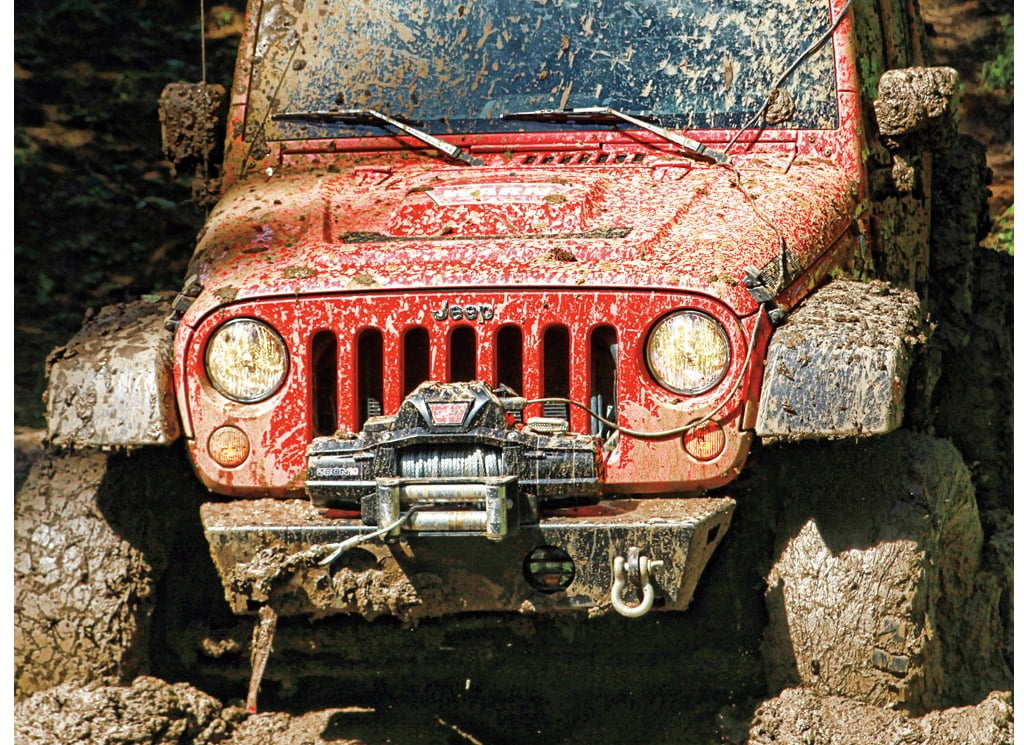 If you're thinking about really taking your Jeep off the grid and onto the trails, it's a little more involved than driving down to the local diner or checking out the latest fishing rods at the bait & tackle store. Preparation is the key. Out in the woods, you may loose phone service, get stuck, break down, get injured, need food and water, any number of things can turn a few hours of off roading into a 2-day nightmare. Here are some things you don't want to leave the ponderosa without. Things that can save your bacon and get you back to civilization safe and sound, with all your fingers and toes, and a lifetime of memories from being out on the trails or up in the mountains.
Getting Out Of A Sticky Situation - 
Let's start with the most obvious. After all, if you don't get stuck once in a while, you're probably not doing it right. Why take the safe path? You're in a Jeep! But even a Jeep can get pinned down and stuck. This is where a
tow strap
comes into play. If you're 4-wheeling with some friends, a quick hook up with a tow strap can have you free and clear in minutes. But of course, you have to make sure you BRING a tow strap when you offroad. We carry a wide range of tow ropes and straps. From high quality companies such as
Bubba Rope
,
Mile Marker
,
Viking Offroad
,
Smittybilt
,
Rugged Ridge
,
ARB
, and
WARN
, just to name a few. They're available in a variety of weight ratings, and are even available in a wide range of safety colors. They don't take up much room, so there's no excuse for not having one on board when you offroad. Unless you want to get stuck, and stranded for a week in the forest eating bugs, dodging bears, and becoming Sasquatch's new best friend.
Anybody Got A Winch? -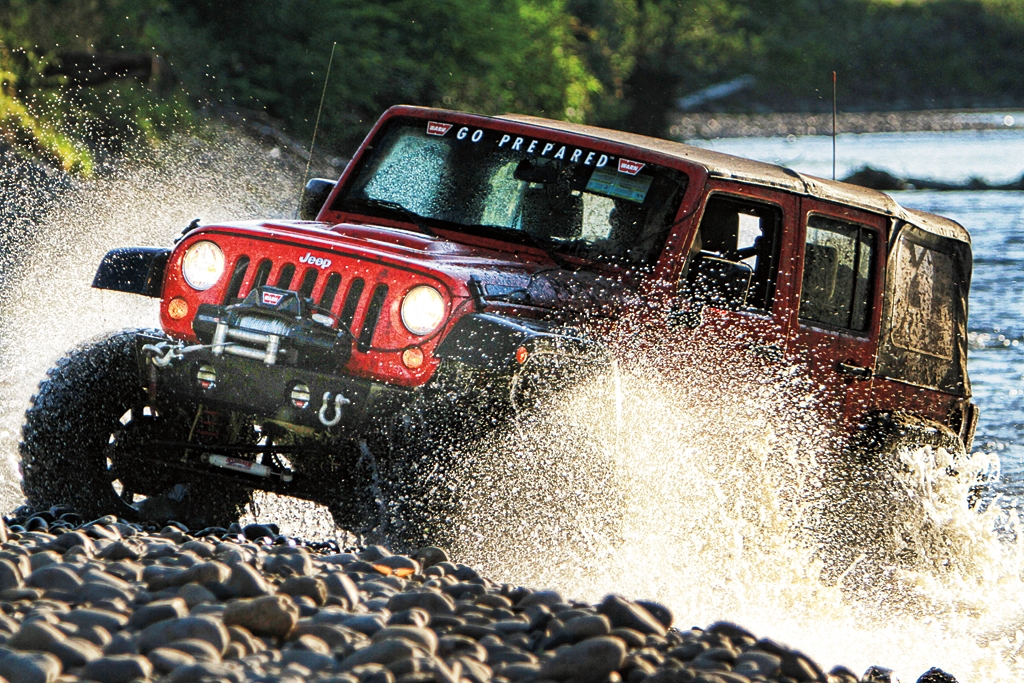 This is another "let's get unstuck" necessity, especially if you trail alone.  Or your trailing buddies aren't the best offroad drivers and get stuck ...  A LOT. And they're depending on your Jeep to pull them out.
Winches
are available for almost any Jeep, and are made in light and heavy pull ratings, so there's always a winch you can use. We carry a wide assortment of great brands, in a wide range of prices, whatever your budget. Made by companies such as WARN,
Superwinch
, Mile Marker,
Rough Country,
Comeup USA
, Smittybilt, Rugged Ridge, and others. Check out our
article on Winches
to help get you started.
Don't Run Out Of Gas! -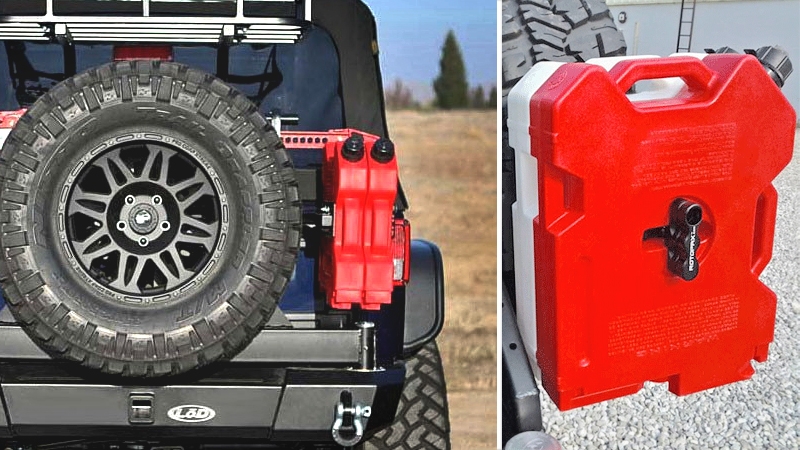 Jeep gas tanks
don't hold much gallon-wise, especially the older models. There won't be a gas station where you're going, so be sure and add a can or two. We carry several options. Some folks still like the older military style Jerry Cans. These are typically metal, and hold around 5-gallons. However, companies like
RotopaX
have developed fuel cans that are vary versatile, and can be mounted in several unique ways on your Jeep. You can carry from one to three packs, with lockable mounts. Whichever style you use, it's important that you store extra fuel cans OUTSIDE of the interior of your Jeep for safety. Running out of gas on the Arizona desert of up in the mountains isn't an option. Get the fuel canisters now.
Yes, It's Broken. Yes, You Have To Fix It -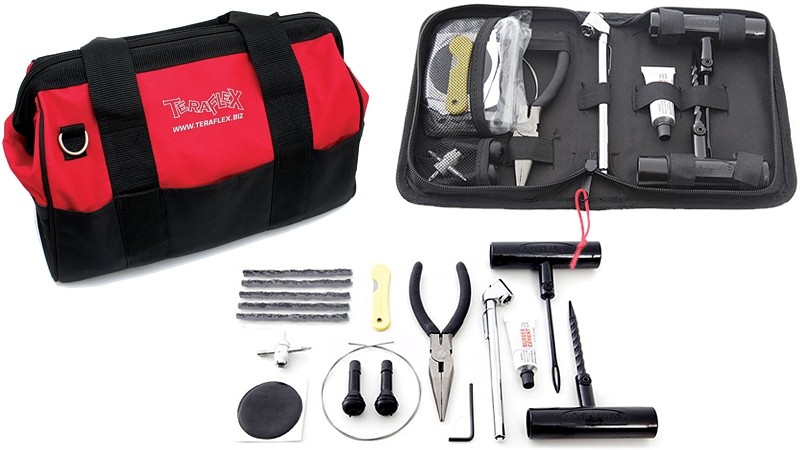 We all like to think Jeeps don't break, that they're indestructible. In most cases, that would be true. But when trailing off road, anything can happen, and usually does. Those big ass boulders don't care about your new lift kit or your fancy chrome wheels. Some trails just want to beat you into submission and test your Jeep to it's limits. And let's face it: things are gonna break. This doesn't mean you have to tow an aircraft carrier size Snap-On tool chest behind you. But a few hand tools can make or break your journey. A tool kit can be made up of items you think you might need. Such as a
Smittybilt Tire Repair Kit
. Or maybe a
MOPAR Torx kit
. The
Rugged Ridge All Terrain Recovery Tool Kit
is a popular choice for trailing and camping too. Include some basic hand tools (wrenches, ratchets, screwdrivers, mechanic wire, duct tape) as well, and combine them all to make your own tool kit. Best bet? Store them in a soft tool bag, like the
Teraflex heavy Duty Gear Bag
. Keep it ready to go, just toss it in the Jeep and take off. Ready for anything!
Always Have Your Jeep Jack -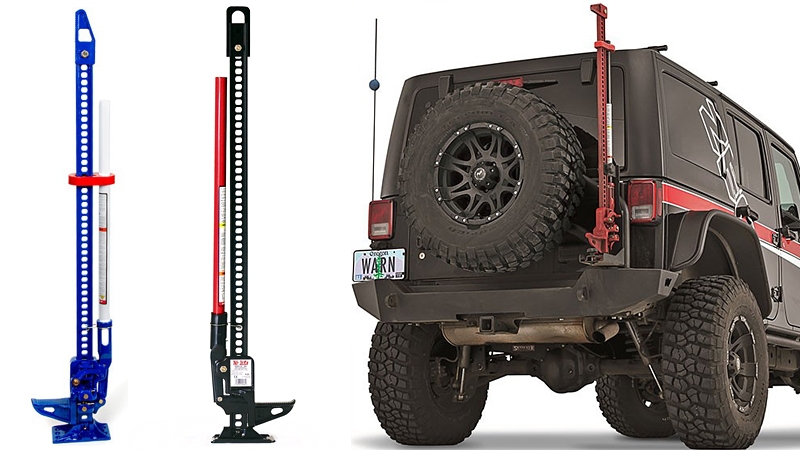 We all know when it comes to jacks,
Hi-Lift
pretty much sets the bar pretty high. Known for their quality and durability, few Jeeps would off road without one. If you have larger off road tires, you need one. Period. Many Jeep owners won't admit this until they get deep in the woods, destroy a tire, and can't swap out the spare in the middle of nowhere. There are a dozen places to hook up a Hi-Lift jack to your Jeep. The back, on the hood, on the side fenders. You can take it off your Jeep when you're just going to the local Bass Pro Shop, but don't forget it when taking off for the trails.
First Aid Supplies -
Sometimes you need more than just a Band-Aid.  Grab some first-aid essentials and pack then together. An injury can be minor or major, but it's better to have something with you than nothing at all. We carry a few First-Aid bags that can be mounted various places on a Jeep, ready to go at a moments notice. Many companies make handy pouches that are easy to pack. Another alternative is using storage on your tailgate. A popular choice is the
Smittybilt GEAR Tailgate cover with pouches
. Put together your supplies (bandages, alcohol, medical tape) and be ready.
Want to learn more about basic First Aid? Check out the US ARMY First Aid Manual, FREE to download online
.
Stay Safe During A Recovery -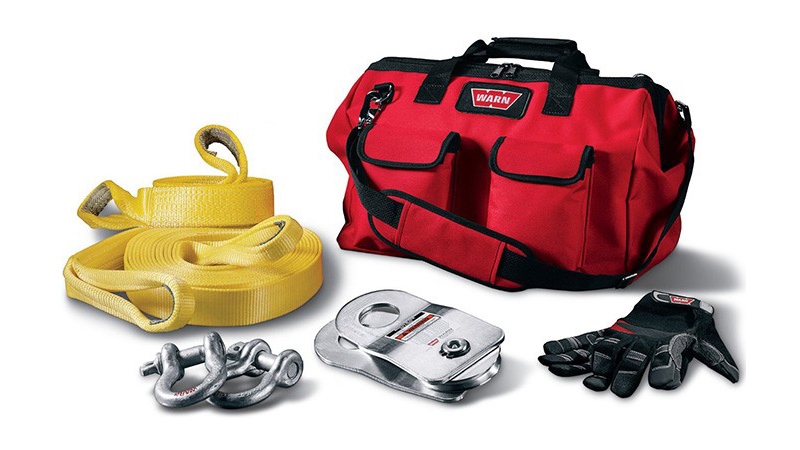 While a winch and a tow strap are great, there are accessories to make those more versatile and safe to use. Everything from snatch-blocks to gloves.  To get everything handy in one place,
check out our Recovery Tool Kits
. They're just what you need in one convenient durable bag, ready to grab and go. We carry several brands, from MOPAR, Viking, and others. These are the difference from just showing up on the trails hoping for the best, and actually being prepared.
Fire Extinguishers Are A Requirement!! -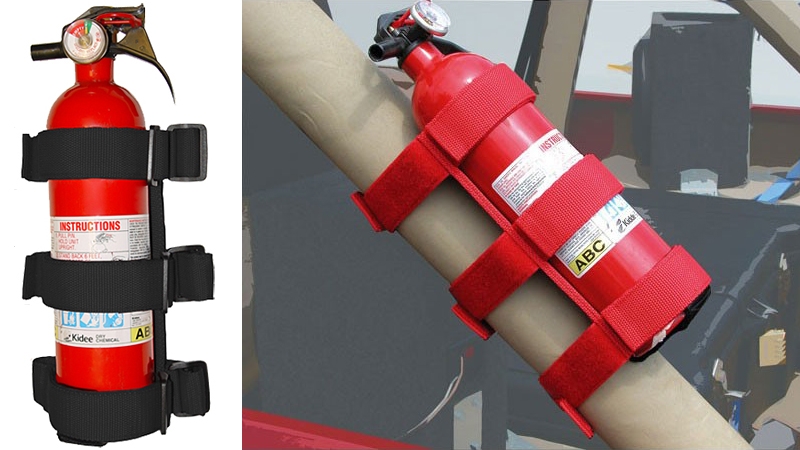 What are the odds your Jeep will catch fire? Slim maybe if you have a new JK, but quite possible if you run an older Jeep with a carb. Just a few drops of gas on a hot manifold or exhaust, and poof - break out the S'mores. With drought conditions all over North America, any small fire incident or camping fire can light up thousands of acres of land. We carry many products to mount a fire extinguisher out of your way on a Jeep, but to still keep it within reach for emergencies. Popular choices are from Drake, Rugged Ridge, Synergy, and others.
Light Up The Night -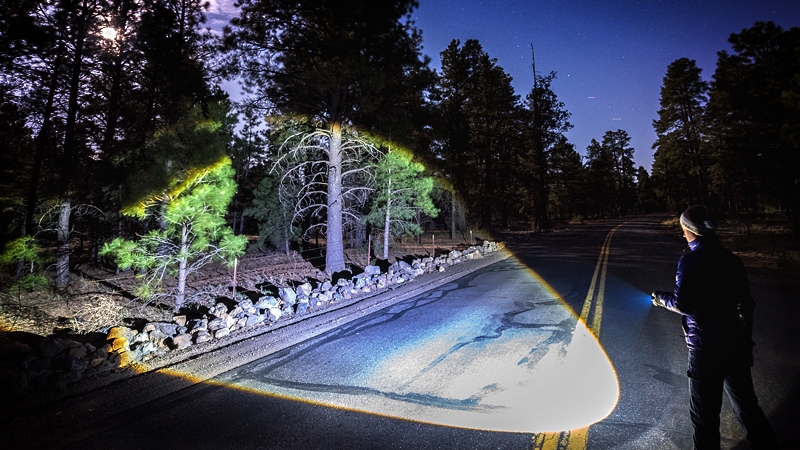 An obvious addition to any essential gear for trailing, especially for night excursions. Think about lying on your back underneath your Jeep trying to see what the driveshaft issue is, in the middle of the woods. Think about that without a flashlight. Now you're in serious trouble. We do carry lights that can be very useful, such as
ARB's LED Adventure Light
. It runs off DC current from your battery, so it's quite handy.
KC Hiites also makes a bright hand held light
that can be focused, and uses AAA batteries. Pack a flashlight and be ready.
Did Someone Mention Spare Parts? -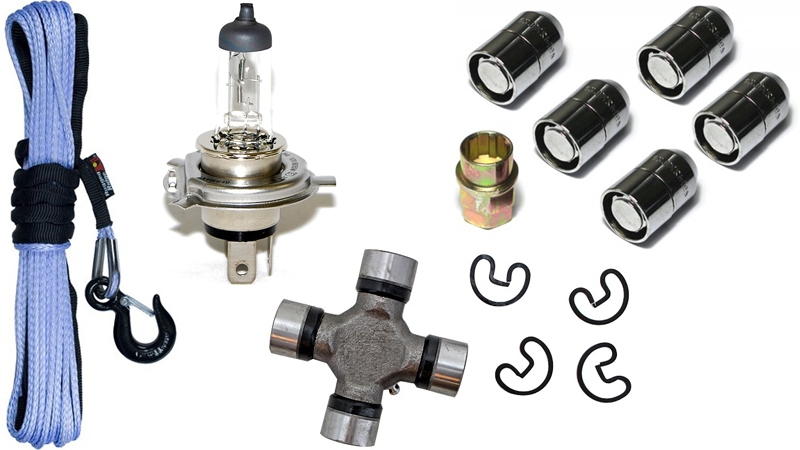 You can't carry the Morris 4x4 Center's 60,000 square foot warehouse with you, but you can plan ahead and pack a few parts that might be needed while trailing. Parts like a spare U-joint, end links, lug nuts, light bulbs, shock bushing, winch line, etc.  Every Jeep is a bit different, and things can break, but having a spare with you is priceless. These are some things to think about when trailing, or planning a trip with your Jeep. No one wants to get stuck in a situation where the essential item you need the most was left at home. The premise is simple: be prepared, and have a safe journey. Is there anything else you bring with you when you go off-roading?  Let us know in the comments below. See ya on the trails!