Tough Rock Crawler Bumpers for Your Jeep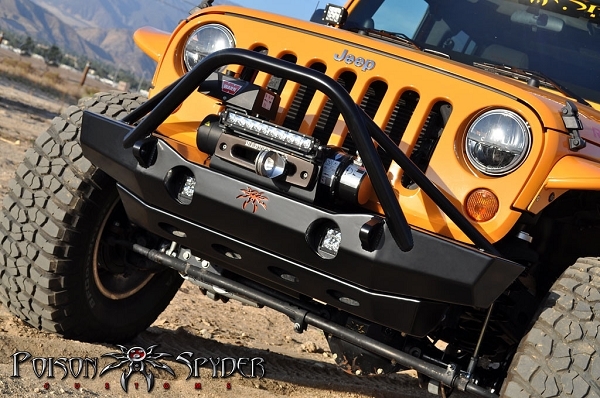 The
Rock Crawler style bumpers
are the workhorses of the bumper line. These bumpers are beefy, rugged, and battle ready. You can bang them into rocks, slide around on boulders, and generally beat the heck out of them, and they will take the punishment (instead of your Jeep!). Some are known as "shortys" or "stubbys", meaning, they normally don't extend out in front of the tires. Their width is short, about as wide as the front frame, and between the wheel wells. These allow more room for bigger tires, and more flex when you need the room. We carry them in a variety of brands, such as
Rock Slide Engineering
, 
Rough Country
, 
Rancho
, Or-FAB,
Rugged Ridge
, and
Smittybilt
, just to name a few. Outside of the "stubbys," Rock Crawler bumpers cover the front of your Jeep, usually wheel to wheel, but are built to take the brunt of your hard off-road driving. Just looking at them , you can see there's plenty of massive steel fabrication to keep you and your ride safe from hard core damage.
Another popular feature of some Rock Crawler bumpers are the Hoops/Brush Guards and Stingers. Whether it's an
ARB Bull Bar
,
Warrior Stinger Brush Guard
, or an
Extreme Duty Fab Fours Rock Crawler
, there are many ways, and many options to getting even more protection for the front of your Jeep. While still keeping the steak and potatoes basic bumper that you know is going to take the brunt of whatever obstacle you can run over. Most have a slanted underside to allow your Jeep to slide up over large obstacles that you might otherwise get stuck on.
Some Rock Crawler bumpers are known as "
high clearance
", and tend to be mounted and designed to be higher than most bumpers. These are to give you even more clearance underneath the front of you Jeep for driving where this mode is needed. Like the Rugged Ridge XHD bumper.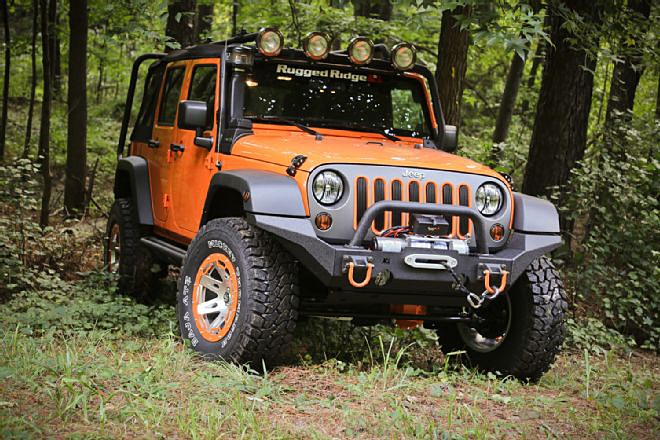 Whichever style Rock Crawler you use, they generally allow you to hook up all the things you need to survive the trails and keep your Jeep going. Winch plates allow you to mount the strongest winch. Strong steel fabrication allows you to mount 
D-Rings and Tow Hooks
. But the important thing is that they are traditionally the bad boys of the bumper clan, and can out perform the stock bumper in so many ways. Ready to take on the apocalypse? Suit up your Jeep with a Rock Crawler bumper!