What Does the 2015 New Year Mean for the Jeep Brand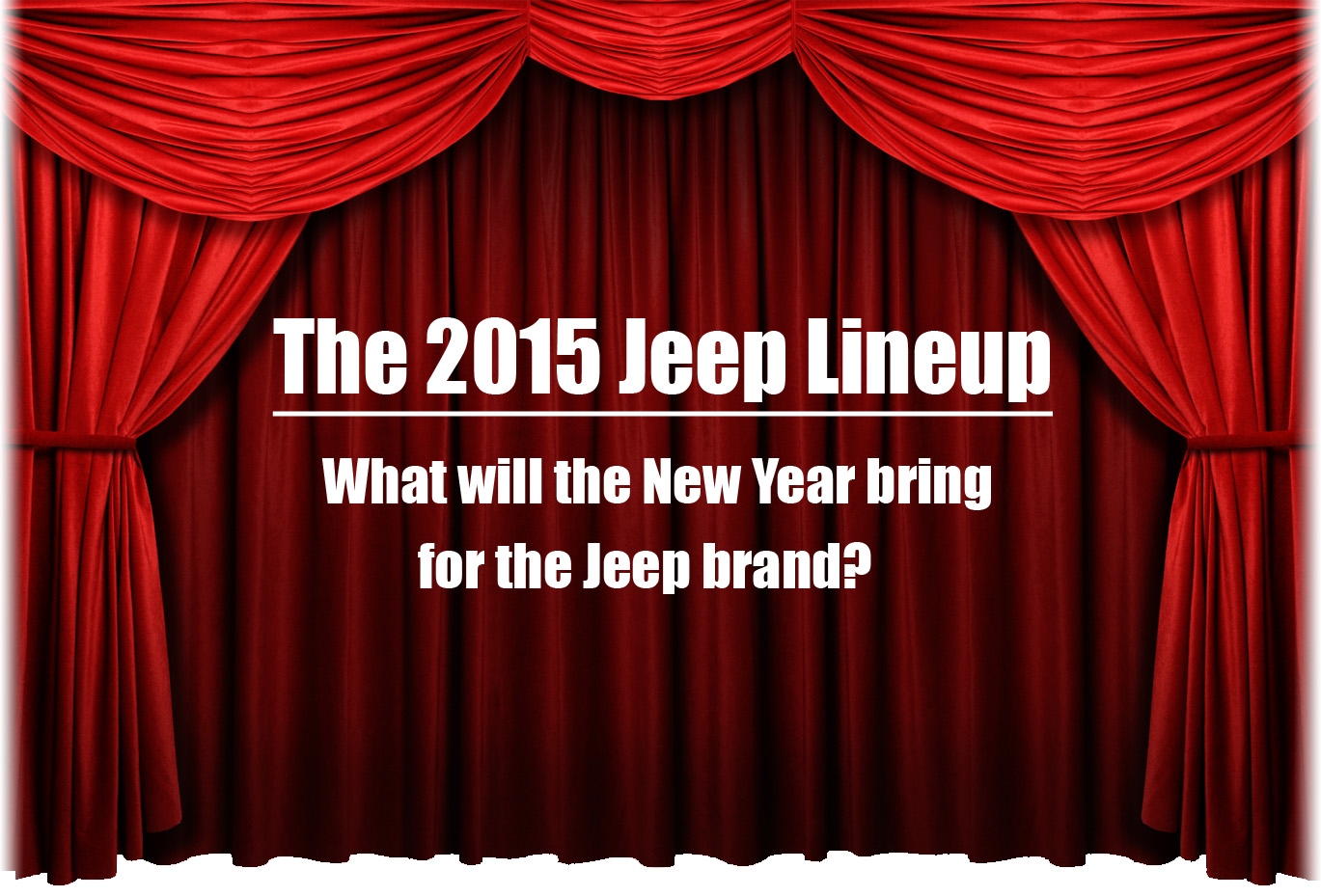 Another year passes by for Jeep, one of many years since the concept of the vehicle around 1939, and the later worldwide brand name. That's a lot of experience under it's belt. Times have been tough for Jeep now and then, from AMC to Chrysler, to Daimler Benz until, ultimately, FIAT. Making the Jeep brand nothing more than carry along baggage for other car brands who may or may not be able to pull their own weight. Yet the Jeep vehicle carries on, specifically the Wrangler, to carry the torch of it's predecessors, and link back to it's heritage. But how will it fare in the ongoing 21st century? Let's take a look at some of the models they have to offer, and get an idea of where they may be going, and where they're at: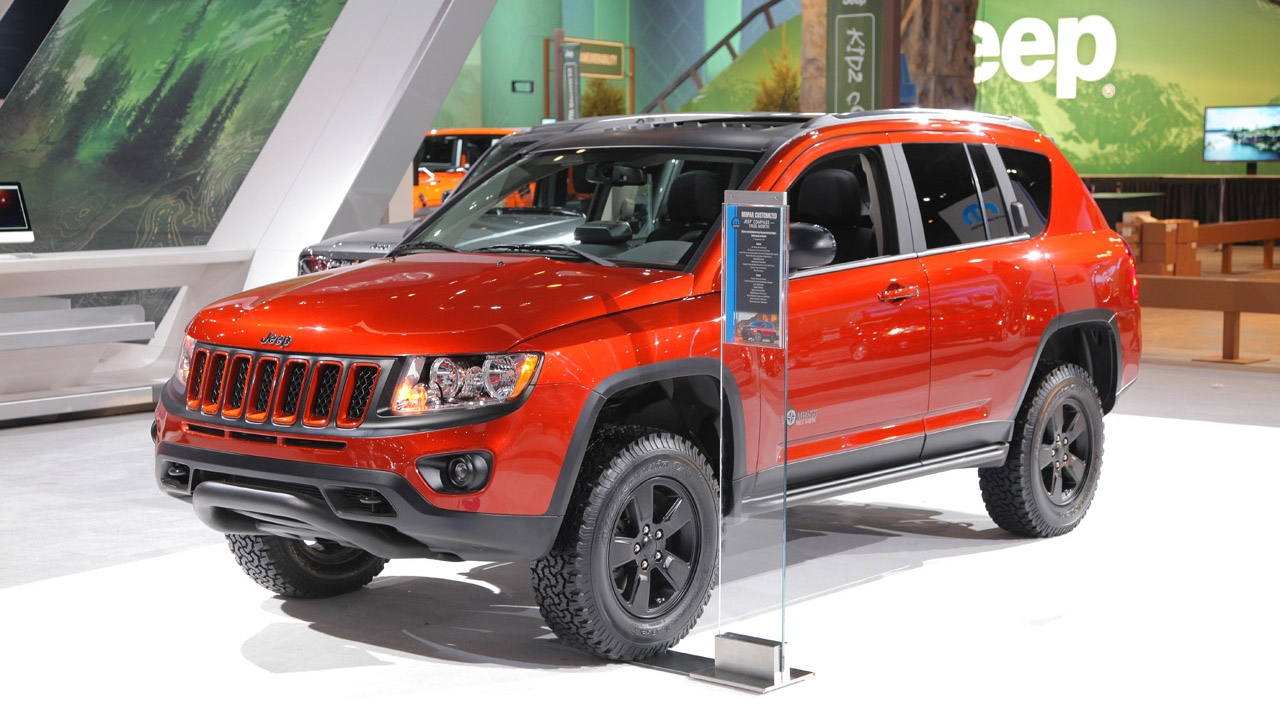 Jeep Compass
- This is one of the smaller vehicles of the Jeep family with a wheelbase of 103-inches long. If you were in the market for a compact 4WD vehicle, this would probably fit the bill. It weighs in at 4575 lbs. For 2015 you can get a limited edition Altitude version, with blacked out attributes. While the
Compass
is called a SUV or crossover, it's built on a car platform used by other vehicles, such as the Dodge Caliber.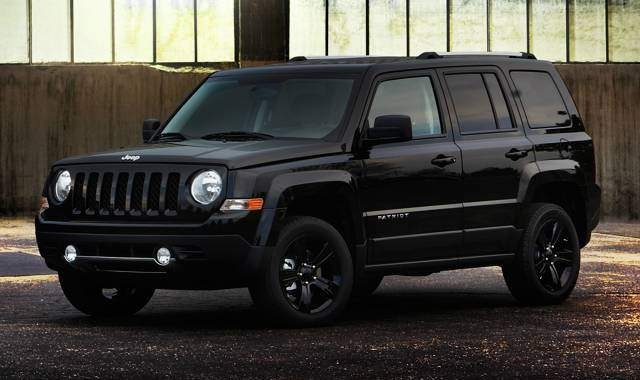 Jeep Patriot
- You can call it a mini SUV or a small station wagon. The wheelbase is 103.7-inches, and it weights in at 3211 lbs. The Patriot is available in 2WD or 4WD. The Patriot seems to have more appeal to Jeep folks and non-Jeepers, probably because FIAT resisted giving it the same grille treatment as they did the Cherokee and Grand Cherokee. It's one of Chrysler's more compact vehicles, and has average off road capabilities for a vehicle with 4WD.
Patriots
had complaints in previous years about it's transmission, but FIAT has updated the 2015 models with a new automatic and that should quell those issues with the coming year.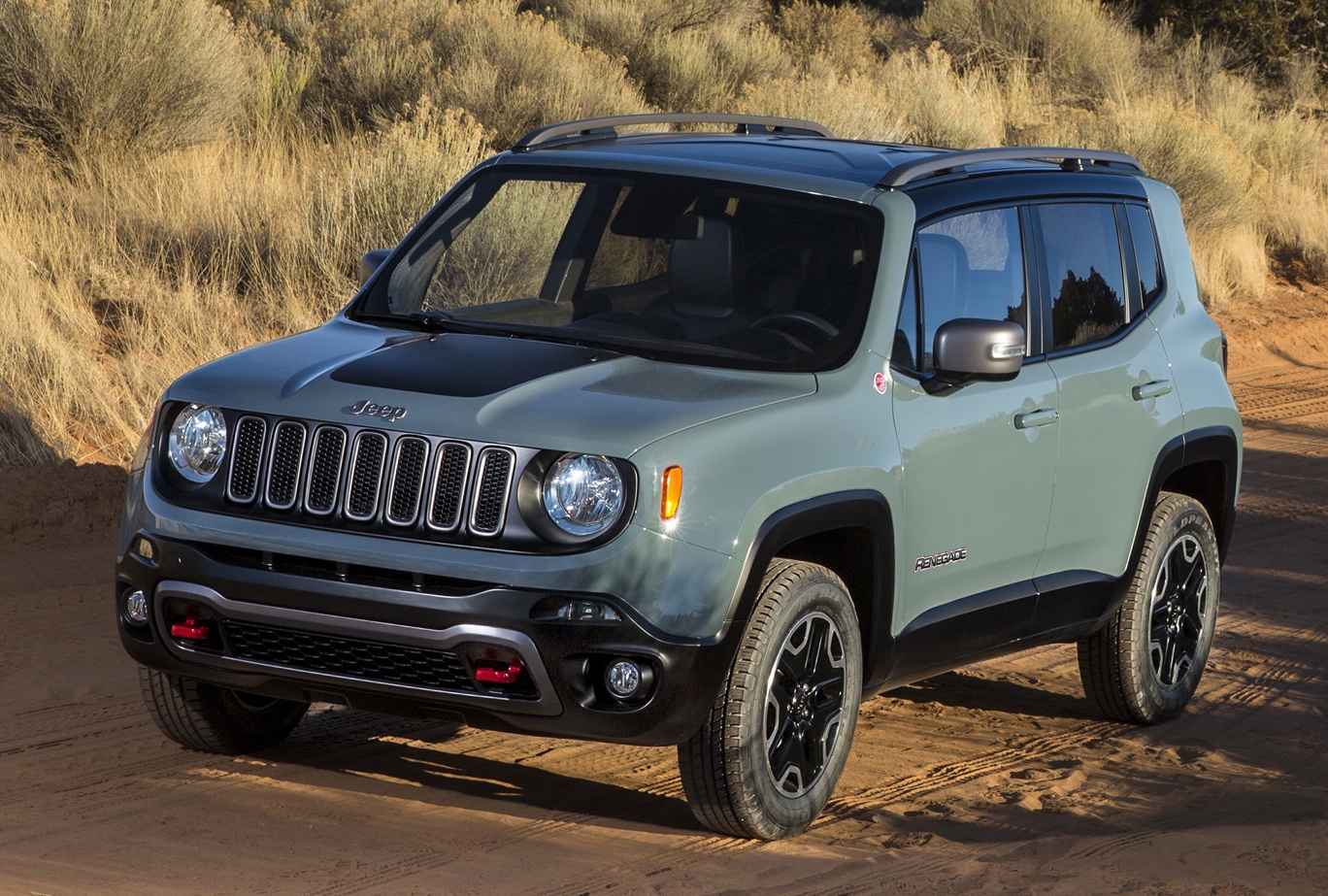 Jeep Renegade
 - The all new Jeep Renegade is not a Wrangler edition, but rather Chrysler has decided to use the name on another small, compact, or SUV / Crossover vehicle.  A Trailhawk edition is available. Being all new for 2015, Jeep has added some characteristics, you could almost call them "easter eggs" of details to reflect past Jeep icons and it's heritage. The cloth seat inserts on the Trailhawk are imprinted with a topographical map from Moab, Utah and the legendary Fins and Things trail is molded onto the utility tray in the middle console of every Renegade. The taillights are extremely visible with a design that spotlights the Jeep history, sporting a grille and headlight look that's actually molded into the plastic lenses. It will take more than icons and fancy commercials to warm over solid Jeep customers with the Renegade, but you can't blame Jeep for trying, and at least thinking about carrying some kind of torch for the off road life.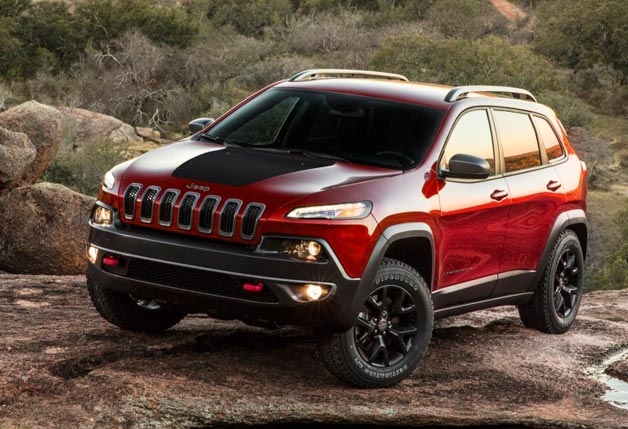 Jeep Cherokee
- The Cherokee has a wheelbase of 106-inches, and a weight of 5500lbs. The ground clearance is 8.6 inches for the 2015 models. Trailhawk models get a 1-inch lift. Most people will quickly point out the grille, and call it ugly. But that's not a technical; matter. That's a matter of opinion. The new Cherokees are selling well, so the typical SUV customer probably doesn't care what it looks like. If it has 4WD, it was probably purchased more for up north winter conditions, or areas of the country that have tough country roads to deal with. But I think the odds are slim they will be used for towing, camping, and trailing. The
2015 Cherokee
also shares a platform with several cars, such as the Chrysler 200, Dodge Dart, and Alda Guilietta. Which begs the question, is the Cherokee an SUV, station wagon, or a car? To make things complicated for the average driver, you can get a Cherokee with a 9-speed transmission, not to mention three different kinds of off-road 4WD systems. Starting with their "Jeep Active Drive I", then "Jeep Active Drive II", and finally a "Jeep Active Drive Lock". Which one do you roll the dice on?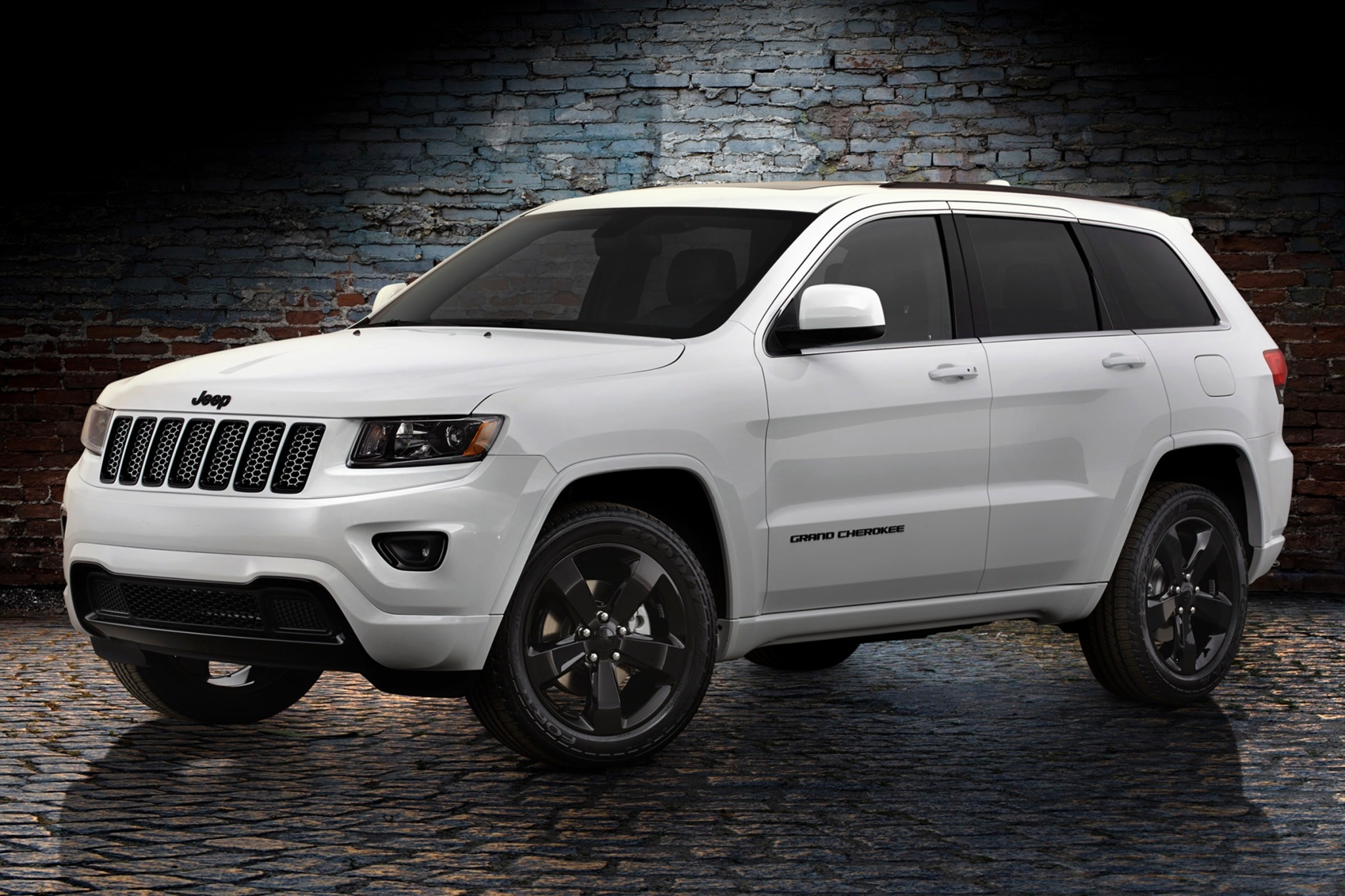 Jeep Grand Cherokee
- The ultimate full size luxury vehicle, the flagship of the brand, is their Grand Cherokee. The wheelbase is 114.8-inches, with a weight of 4545lbs. Though the overall length of the vehicle comes in at a 189.8-inches long bumper to bumper. For 2015, you can get the
Grand Cherokee
in 2WD or 4WD. But Jeep has some select models, special editions, such as their SRT, or SRT Red Vapor. The Vapor has a 6.4L HEMI and 8-sped paddle shifted transmission. Of course it gets other special highlights, such as the interior. But you have to wonder, how does this support the Jeep brand's reputation as far as their off road capability? While other companies, such as Ford and GM make SUVs, they don't seem to have much of a reputation as off roading vehicles. I mean, have you ever seen a Cadillac Escalade knee deep in mud off road? Not likely. While the heritage of the older Cherokee's and Wagoneers were known as off road vehicles, perfect for camping and field trips, I'm not sure the new Cherokee is up to that lifestyle. With the introduction of the SRTs, has Jeep lost their way? or should they be building sports cars?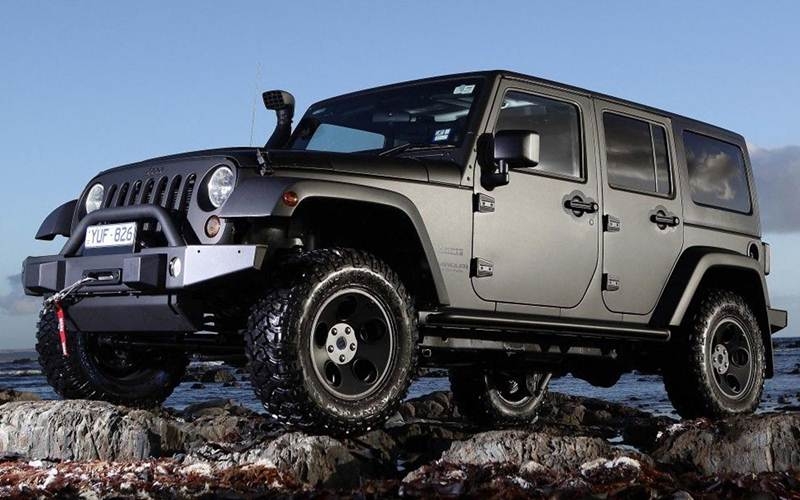 Jeep Wrangler
- When you think Jeep, indeed, when you say Jeep, everyone in the world thinks of the flagship, the vehicle that goes everywhere. The Jeep MB, the CJ, the Wrangler. While the vehicles are built with one thing in mind - offroading - it seems that with each passing year, the vehicle inches more and more into a luxury vehicle, far from it's roots. Some will say Jeep has lost it's way. The mere mention of a change to the iconic vehicle can set fire to flaming debates and cross words between even the most loyal Jeep people. But time marches on, and 2015, for the most part, is not much different than 2014 for the
Wrangler.
The big changes won't take effect till around 2018, and with wild rumors and heated press issues, the groups that form the backbone of Jeep fans have spoke up and welded a big stick to beat down even the smallest of upgrades, changes or modifications to the seven slat grilled vehicle. While the diehard Jeep driver wants to hear about hard core capabilities, what can the 2015 Wrangler actually do, Jeep gives us "illuminated cup holders", "map lights", "ATC", and a "leather wrapped steering wheel". Yeah, I'm not sure I'll be thinking about any of those traversing a mountain road of rocks and obstacles 200 miles from civilization. Jeep continues with the Rubicon, and offers a few other limited edition options, such as the Willys Wheeler, Freedom Edition, and Rubicon Rockhard. I wonder if the copyrights on Willys and Freedom are close to expiration, and have to be used on a product to continue the property line? From what I could see these editions give you more cosmetic changes than anything else. It's not like they're going to throw in a 4 inch lift, a HEMI, or some 44's. This is not to say you don't get a great, indeed the best, off road vehicle for your money in 2015 with a Wrangler. It's capabilities are pretty much the same as in 2014, if not back to 2007 when the JK edition started. It's still a vehicle built for one purpose: to be the best stock vehicle out of the gate for off road use. Tow hooks, skid plates, tire clearance, things other vehicles rarely include or even think about on the showroom floor. Except for the new Renegade, there aren't any mind blowing changes for Jeep as a whole in 2015. They can change all the stuff they want on the entire Jeep line and most consumers will never notice or even care.
But touch the Wrangler, and they might be setting themselves up for the fight of their life.