What Will the 2018 Wrangler Pickup Look Like?
The industry is buzzing about the 2018 Wrangler pickup. In the latest round of speculation we've got concept images of the truck the world is waiting for. Frankly, we're ready to see something solid and know something for sure. Have a look at what "they" think it'll look like.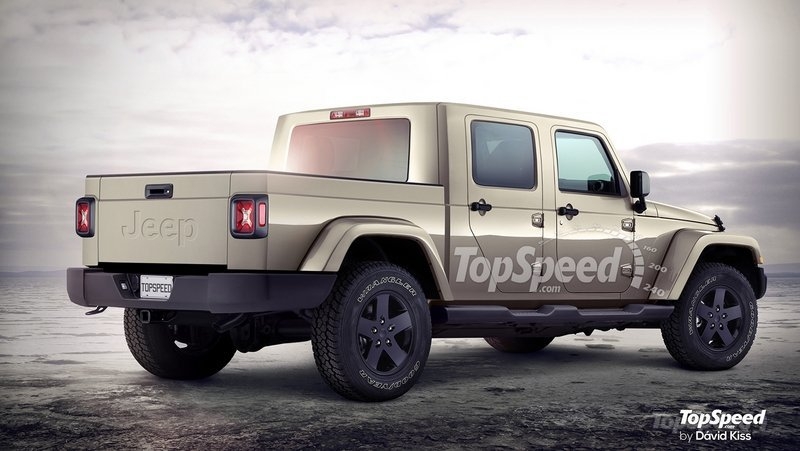 The first thing I think is: Renegade lights...
Meh.
Other than that, it's not a bad looking interpretation. To be honest though, I was really into the
Jeep Crew Chief concept
released earlier this year. That thing looked pretty tough. I was hoping the release would take after it a lot more. To be fair, the Crew Chief is a concept and the Wrangler pickup would have to look like a Wrangler.
Some reasonable expectations include:
Manual/Automatic/Diesel Options
Lighter Tonnage
3.6-liter DOHC V-6
Dana 30/44 Axles
Of course, curveballs are something we've learned to expect (aka:
Turbo 4 Cylinder Wrangler
).
The truck is expected to bolster sales and contribute to Jeep's sales momentum. Whatever they have planned, we hope the truck keeps enough elements that attract Jeep loyalists. Much appreciation to
Topspeed
and
Car and Driver
for their insights!
What are your thoughts on this version of the Wrangler pickup? What would you want FCA to make sure to put in the new package? Tell us in the comments!
Follow Us!
Read More: