100% Secure Shopping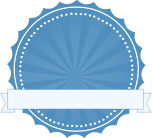 3226
Certified reviews
Powered by YOTPO
Humble beginnings started in a couple of bays on the famous Dixie Highway. Back then we repaired Jeeps, as well as serviced them, and sold parts to keep them running. Those were the days, working with CJs and YJs and having a blast.
Quickly we learned there were other Jeep owners all across the country that needed quality Jeep parts. We soon stopped repairing Jeeps, and focused on helping Customers get the parts they needed. Next we were looking for ways to reach these Customers. Luckily, the internet had just expanded for businesses to be online, and that looked like a great way to allow our Customer better access to us and our parts.
In just a few years, we continued to grow. But it wasn't just about the parts, or how many we had, or even the brands we sell. A company isn't built on parts: it's build on service. It's built on treating Customers as you would like to be treated.
Gradually we moved to a larger warehouse, which was just off I-95. In fact, you could see it as you were driving down the highway. This larger warehouse allowed us to stock more parts, and hire more folks to help Customers get what they needed. We continued to ship parts all over America and grow the business.
We also started shipping Internationally around this time. From our warehouse in Pompano Beach, Florida, we were shipping items all over the world, from the smallest banjo bolt, to larger Wrangler hardtops. Again, this was all built on service, and our loyal Customers supporting us through the years.
In 2014, we moved once again to our new current location. Not only did we have more room to stock Jeep parts, but we were also able to expand our personnel to give Customers even better, and faster, service. Sure, you could squeeze a fair sized cargo plane into our warehouse, it's pretty big. But it's the people that work here, the Morris 4x4 Center Team, that knows that taking care of our Customers is our primary goal. It won't matter how many parts we have in the end: Customers come first.
Today we still focus on Customer service as much as we did when the first Jeep rolled into our shop in 1991. It doesn't matter if you're a Jeep owner from the USA, Argentina, Australia, Egypt, Hong Kong, or Germany. We're here to serve you.

How can we help you?